A second meeting will look to help formally establish a 'Friends of' group to help improve and bring investment to Stanningley Park.
It's hoped that a volunteer-led Friends of Stanningley Park group would see park users help promote, care for and improve the park and also attract additional funding.
WLD reported last month that more than 20 people attended a public meeting to relaunch the group, discuss ways to restore the park to its former glory and raise money to help fund improvements.
Another meeting regarding Stanningley Park will be held on Tuesday, 17 May from 5pm to 6pm at Stanningley Primary School to discuss formally setting up the group and the different roles within it.
Last meeting saw proposals for a potential £20m bid to the government's 'levelling up fund' to regenerate Stanningley Park, Western Flatts Park in Wortley, Armley Park, Bramley Falls and Kirkstall discussed.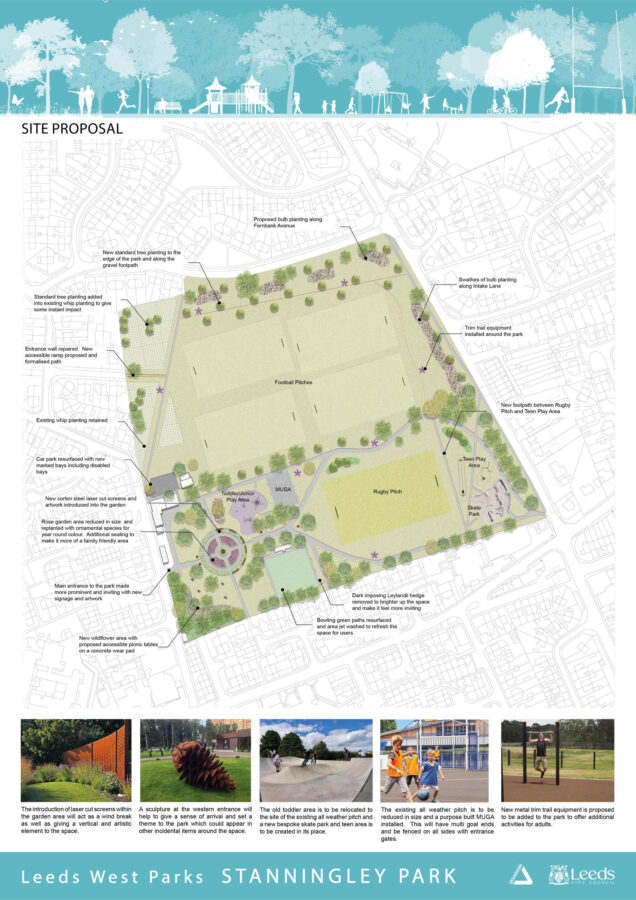 Attendees heard that council officers were working with local councillors and 'Friends of' groups to formulate the bid, which was likely to be submitted to the government soon. The bid would also include the regeneration of Armley Town Street.