You may, over the past few months, have noticed a new reporter's name appearing on some of the articles appearing on the West Leeds Dispatch.
He's Richard Beecham, a Local Democracy Reporter (LDR) paid for by the BBC as part of a new national scheme to allow cash-strapped local press to report in more detail on local councils. 
The Dispatch, alongside a number of media organisations in Leeds, subscribes to the LDR newsfeed and chooses to publish some of the stories we think are of interest to our readers. Here, Richard, who's managed on a day-to-day basis by the Yorkshire Evening Post, writes about his role …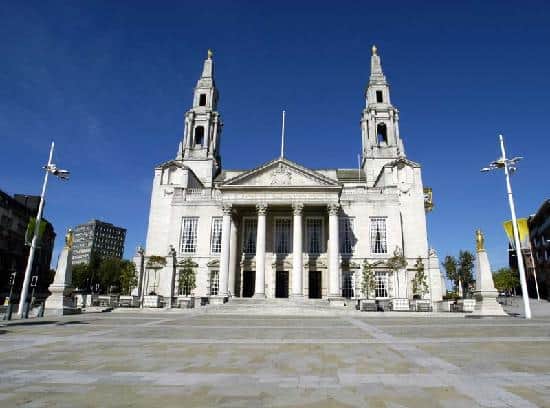 It's not every day you go to work and are played a recording of mooing cows by the disgruntled neighbour of a farm. It's also not normally the done thing to hear politicians accusing one-another of having "obsessions" with people wearing lycra. How about a trampoline park asking for permission to serve alcohol from 9am?
I don't know whether I should be pleased at this, but all these things happened within my first six months haunting Leeds City Council's corridors of power as the Leeds Local Democracy Reporter.
Having moved from my previous job in local radio, I feel privileged and honoured (yes, really) to be a part of the Local Democracy Reporting Service – or LDRS, for fans of four-letter words.
But those who don't obsessively follow latest developments in the world of regional journalism probably haven't heard of the LDRS.
So what is it?
MPs have to vote on whether to renew the BBC's charter – effectively its rules for existing – every 10 years.
The world tends to change a lot over a decade, so each time the charter is renewed, it has to reflect the altering landscape of the media industry, and of Britain as a whole.
It's no secret that the size of a typical regional newspapers' staff has decreased over the years – mainly because more and more people are reading their news online, which is difficult for papers to monetise.
So even with more readers than ever before, many reporters have to spread themselves quite thin, needing to spend more time on the phone or at their keyboard than out and about on a story.
It was felt that this could negatively affect coverage of local government meetings.
A council is for all of us …
This is important, because in order for the public to be able to hold their leaders to account, they must be in the know about what decisions they are making. A council is for all of us – and their members are making decisions on our behalf – it is vital for democracy itself for us all to know what these decisions are.
So the latest charter, agreed in 2016, included the provision for the BBC to pay for the employment of each UK local authority to be covered by a reporter. Each would then be employed directly by their newspapers, with the BBC, as well as other partners – such as the Leeds Live and West Leeds Dispatch sites in our case – who are also allowed to use the copy.
Each day I will cover council meetings, and the subjects will vary massively.
One minute I'll be listening to a licensing application for a bar to extend its opening hours; the next, I will be learning the details of plans to redevelop huge swathes of the city, or inquiries into the state of social care.
It also gives me the chance to investigate things that, in my previous roles in newspapers, I wouldn't have had the time to – such as the council's huge interest spending on private loans, or revelations about its £170m art collection.
And of the scheme as a whole? Since it was launched one year ago, more than 50,000 stories have been submitted by LDRs across the country. That's 50,000 different things that otherwise may not have been covered.
So if you find yourself at a Leeds City Council meeting and see a chap nursing a laptop and an illegally-strong coffee on the press table, pop over and say hello!
____________
We encourage anyone living or working in West Leeds to use this website to tell their news. You can either use our Create an Article page, or e-mail us at news@westleedsdispatch.com.