A senior member of Leeds city council has been accused of being "obsessed with people in lycra" during a discussion on a new multi-million pound cycleway in the city, writes Richard Beecham.
Members of Leeds City Council's executive board met yesterday to discuss a cost report for the proposed £3.2m outer ring road cycle superhighway.
Early plans involve a 4.8 kilometre cycle route on the Leeds Outer Ring Road to the north of the city, and is set to be funded entirely by a grant from the Department for Transport (DfT)
The council's executive member for transport and planning Coun Richard Lewis (Lab, Pudsey) told the meeting:
"This will enable cyclists to use the outer ring road connectivity between Thorp Arch and Moortown will be huge for people who choose to cycle."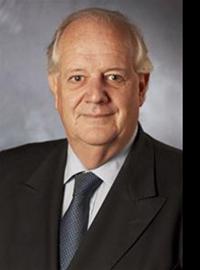 But leader of the Leeds Conservatives group Coun Andrew Carter (Con, Calverley and Farsley) said:
"I'm tempted to refer to Coun Lewis's obsession with people in Lycra.

"On the issue itself, it will cost £3.2m, if there is an overspend, my understanding is that the overspend falls on the city council to find it.

"While I am not against this cycleway, I am against a reduction of road capacity in a city with severe pollution problems."
Coun Lewis responded:
"Just to clarify, I have no interest in people in Lycra. Cycling is not all about people in Lycra, it is about other people using bikes, it is about people in jeans, it is about kids it is about everybody using bikes.

"There is a class distinction among cyclists that the 'lycra brigade' don't like the rest, and what we are trying to do is encourage people who aren't obsessed with their health to cycle."
Responding to Coun Carter's question, a council officer said:
"It is the city council's risk here, but in mitigation we would say that we have learned from experience in other schemes, we will contractually manage the process and we will value the scheme down as appropriate to make sure we comply with the budget that we are given.

"If needs be, there are small pots of funding that we could deploy to fund this, but the intention at this stage is to remain within the funding that was given to us by the DfT."
Work on the scheme is hoped to be completed in 2020.