"NOTICE is hereby given that the Partnership here-to-fore subsisting between the undersigned: John Crowther, William Wood, Frederick Woodhead and Joseph Woodhead in the trade or business of Stone Merchants and Quarry Owners at Pudsey, Back Lane, Half Mile Lane [IN] Bramley and Hawksworth in the parishes of Calverley, Leeds, Otley, all in the West Riding of the County of York under the style or firm of Crowther, Wood and Woodheads was this day dissolved by mutual consent.

"All debts due and owing to and by the said partnership will be received and paid by Mr Joseph Woodhead dated this the 28th day of June 1843. 

"John Crowther, 

"William Wood, Frederick Woodhead".
(Extract from the Edinburgh Gazette of 30 June 1843).
After I read this article I thought two things – is Crowther Avenue in Calverley named after John Crowther? And where was the quarry on Half Mile Lane?, writes Mark Stevenson.
I wasn't able to find out one way or another about the naming of Crowther Avenue, but the quarry was a different story.
The quarry was on Half Mile Lane in Stanningley and was in the 1840's was owned by the Earl of Cardigan, who leased it to Sir Graham Sandford – who in turn leased it to Wood and Woodheads, the said people in the article. By the late 1800's the quarry was no longer in use. 
It may well have been that the stone known as Bramley Fall Stone was quarried there as this was fairly common in the area.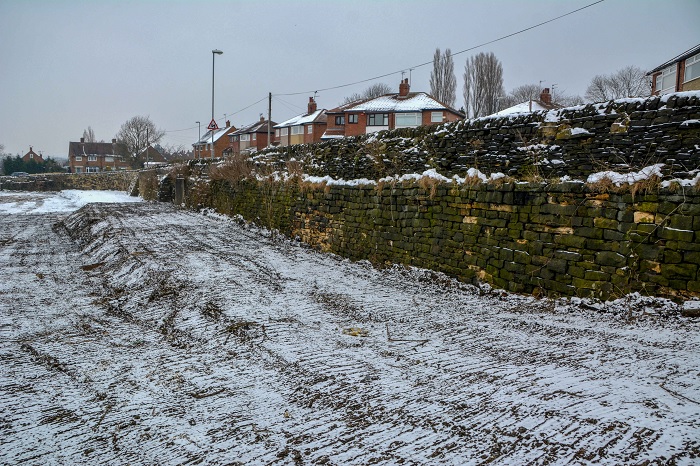 The original Bramley Fall Stone was originally quarried in Bramley Fall Park but the same stone is now found in a very extensive district of Calverley, Kirkstall, Horsforth and Meanwood.
Please support independent community led journalism in West Leeds…