I like to think that when James Bateson (a mill owner from Wortley born in 1776) was looking for somewhere to build his home that he looked at the view and thought to himself "what a beautiful view, I am going to build my new home here", writes Mark Stevenson.
Which is what he did in the early 1800's, calling it Belle Vue – French for 'beautiful view'.
At some point, its name was changed to Highfield. There was a field a few 100 metres down the road called Highfield which was owned by James that is called Highfield Avenue today. The census has James still living at Highfield with his wife Hannah in 1841. 
James is buried in St John the Evangelist Churchyard in Wortley.
By 1891 we have a Thomas Turner (born 1845) living at Highfields. His occupation is down as a wholesale grocer and he had a business on Call Lane in Town. 
Thanks to Zack Davis we have some photos of Thomas his son Percival and daughter-in-law Edith.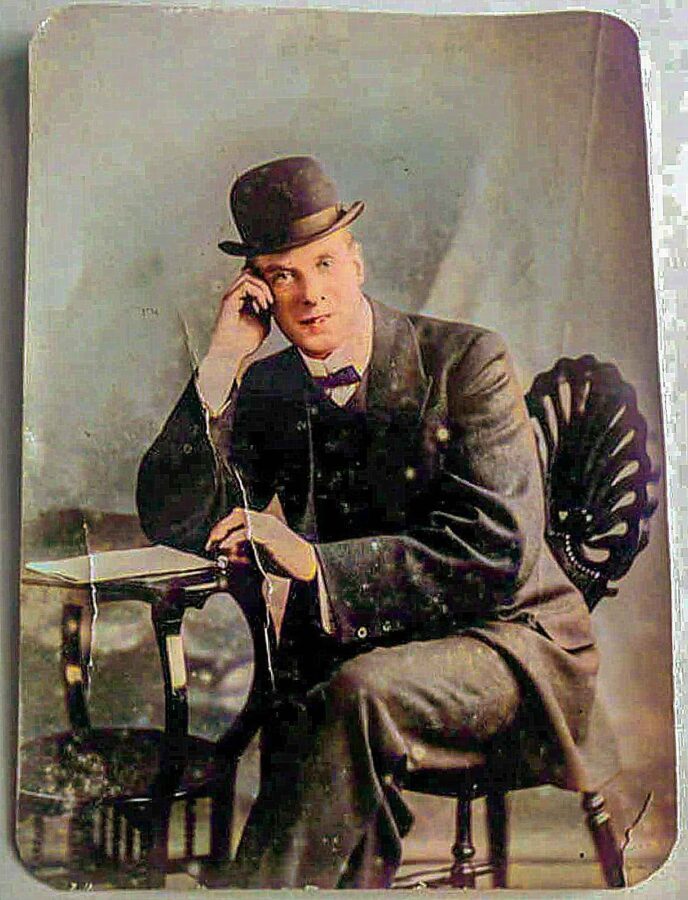 Thomas died in 1909 and his grave can be found in Upper & Lower Wortley Cemetery where he is buried with his wife Mary, Percival and his grandson Herbert who was killed in action in France in 1916.
By 1911 Leonard Glover (born 1860) a woollen cloth manufacturer had moved in. He was living at Highfield with his wife, two daughters, son, son-in-law (who was a dentist) and his grandson.
In 1911 there is another entry on the census for Highfields for a Harold Glover (born 1886) who was a mill manager.
Now, it could be that I have been watching too much of the likes of Downton Abbey, but Harold was 25 and his wife Edith Mary was twice his age at 50. Their servant Alice was 17. Could the age gap of caused tensions?
Highfields still stands today on Lynwood View in Wortley and is Grade ll listed.