Words and photos: Mark Stevenson
I got myself into a bit of a muddle with this one.
At first I wanted to do a post on Westover Road in Bramley, which I think is one of the most interesting streets in West Leeds with its mix of terraced houses and cottages. 
I always do a search of the census just to see if anyone stands out from the crowd, but unfortunately for my fingers I found them all interesting and what made it even worse for my typing fingers nearly every house was on the census.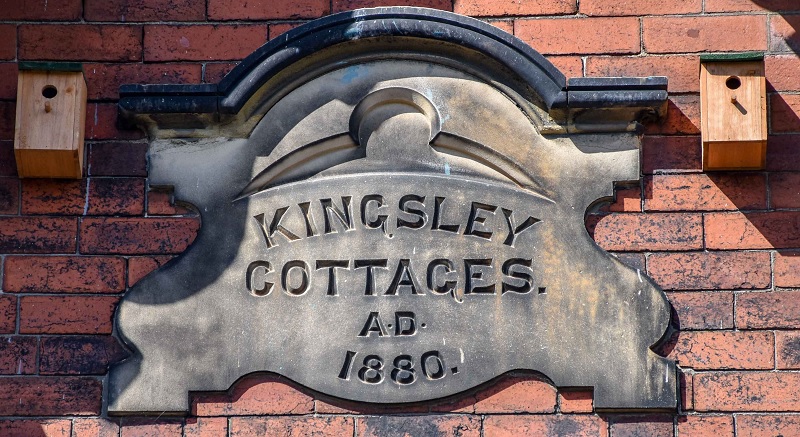 I told myself: "don't be daft, you can't do every house" – but all the houses were on the 1939 Register and this was done on the 29 September 1939. World War Two started on 1 September 1939.
The 1931 census was destroyed during the war and no census was taken in 1941. The 1939 Register was used to produce identity cards and ration books.
The Register was also used to administer conscription and the direction of labour and to monitor and control the movement of the population caused by military mobilisation and mass evacuation.
There were around 300 people living on Westover Road in September 1939 and I think it gives a good snapshot of people's lives in Bramley at the start of the war as none of them really knew what was coming and how much their world was about to change.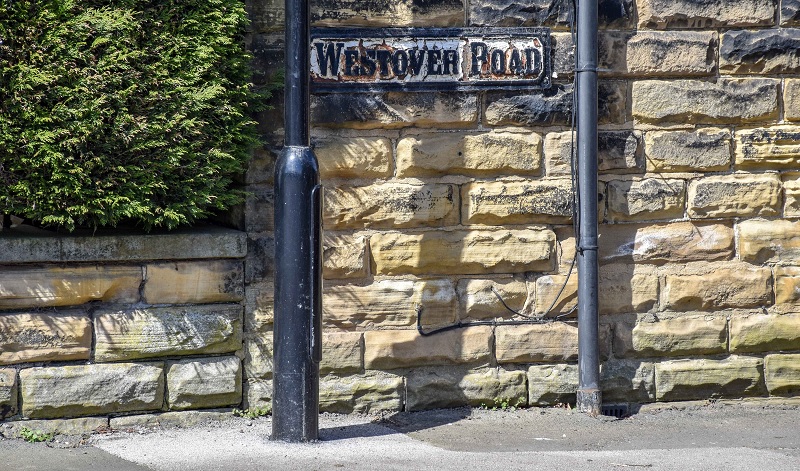 Any spelling mistakes are intentional as I typed what I saw:
                              2, Westover Road
Ernest Airton 16th May 1899 40 Cloth Warehouseman
Milly Airton 11th July 1901 38 Dental Nurse Receptionist
Mary B Airton 7th November 1862 76 Widowed Retired Private Mean
Ruby G Wilkinson 4th January 1910 29 Paid Domestic Worker
Farrar Carter 28th November 1892 46 Installation Plumber Vision From USA
                              5, Westover Road
Eliza Ann Clegg 2nd November 1868 70 Widowed Unpaid Domestic Duties
Mabel Clegg 25th August 1902 37 Typist Woollen Worsted Trade
                              7, Westover Road
Herbert Smith 12th September 1903 36 Iron Fettler
Lilian Smith 20th October 1908 30 Office Cleaning
Marjorie Smith 21st November 1930 8 Single At School
                              9, Westover Road
John Bailey 13th January 1893 46 Textile Labourer
Mary Bailey 26th December 1893 45 Unpaid Household Duties
Alan Bailey 6th September 1920 19Single Riveters Apprentice
                              11, Westover Road
Thomas W Tate 20th June 1898 41 Laundry Man Public Bath
Florence M Tate 18th June 1900 39 Textile Weaver Heavy Worker
                              12, Westover Road
John R Walker 2nd July 1906 33 Cheese Factory Selling Agent
Martha Walker 19th July 1873 66 Widowed Unpaid Household Duties
                              14, Westover Road
Robert Martin 23rd March 1871 68 Clerk To Clothing & Boot Factory
Mary Martin 28th July 1876 63 Unpaid House Duties
Mabel Marsh 8th August 1880 59 Unpaid House Duties
                              15, Westover Road
Maurice W Naylor 22nd October 1900 38 Builder Labourer Heavy Work
Hilda M Naylor 28th March 1902 37 Household Duties
Norman Naylor 18th December 1932 6 Single At School
                              16, Westover Road
Randolph Hirst 6th March 1906 33 Railway Worker (Bridge Painter)
Mabel Hirst 26th May 1906 33 Unpaid Domestic Worker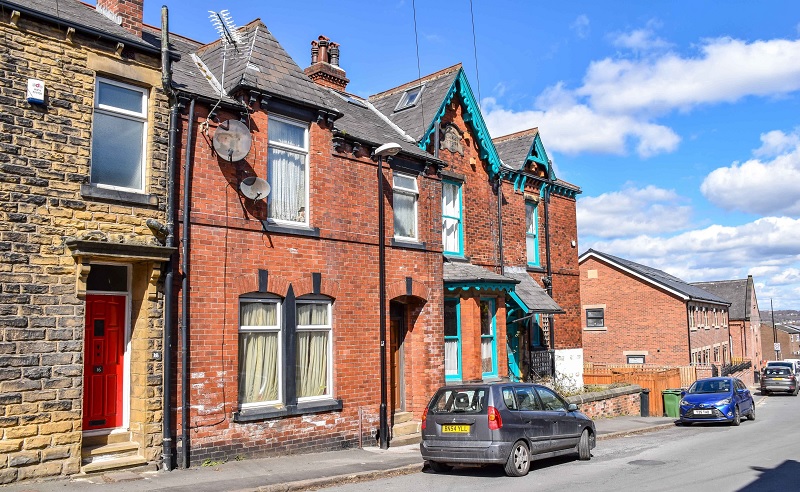 17, Westover Road
Ben Godward 9th December 1865 73 Widowed Retired Engineer
                              19, Westover Road
Sam M Lawrence 19th March 1891 48 Market Gardener Own Accountant
Dorothy Lawrence 2nd May 1890 49 Widowed Unpaid House Duties
                              20, Westover Road
Herbert R Tate 11th February 1900 39 Machine Shop Laborer Engineering
Dorothy Tate 23rd September 1895 44 Unpaid Domestic Worker
Alberta A Tate 5th January 1874 65 Widowed Unpaid Domestic Duties
                              21, Westover Road
John G Darnbrough 8th February 1880 59 Jobbing Compositor
Edith Darnbrough 5th May 1882 57 Unpaid House Duties
Joseph R Darnbrough 29th November 1910 28 Setting Out
Stephen Sheeran 19th April 1911 28 Setting Out Tanning Trade
                              22, Westover Road
Frank Emmett 10th March 1894 45 Commercial Traveller Footwear Car Driver
Bertha Emmett 24th February 1896 43 Clerk Constructional Engineer
Sarah A Mitchell 9th September 1864 75 Unpaid Domestic Duties
                              23, Westover Road
Reginald H Nicholson 5th June 1898 41 Charge Hand Steel Treatment Dept Aircraft Works
                              24, Westover Road
Albert Harrison 23rd February 1863 76 Widowed Engineer Retired
Elsie Harrison 23rd March 1897 42 Widowed Unpaid Domestic Duties
Florence W (Winifred F) ??? (Phillips) 16th August 1922 17 Laundry Office Clerk
                               25, Westover Road
Joseph S Sailes 24th July 1890 49 Sheet Metal Worker Aircraft Work
Lily Sailes 11th July 1891 48 Unpaid Household Duties
Ralph G Sailes 31st July 1921 18 Apprentice Sheet Metal Worker
                              26, Westover Road
James Byram 12th April 1859 80 Retired Leather Carrier
Bertha E Byram 15th January 1891 48 Unpaid House Duties
John Mortimer 3rd January 1879 60 Worsted Spinner (Inside Manager)
                              27, Westover Road
Eliza Mortimer 24th February 1891 48 Household Duties
Harry Knox 23rd May 1909 30 Tailor Special Measurer Cutter
Gladys Knox 27th October 1909 29 Unpaid Domestic Duties
                              28, Westover Road
Joseph Gale 8th September 1890 49 Piano Sales Manager
Grace E (Ellen) Gale 13th October 1891 47 Unpaid Domestic Duties
John Crossley 21st March 1857 82 Publican Retired
Elizabeth Hartas 11th August 1915 24 Domestic Servant
                              29, Westover Road
Arthur Dawson 20th February 1911 28 Carrier Leather Maker
Muriel Dawson 29th September 1912 27 Unpaid Domestic Duties
John B Walker 10th April 1910 29 Heavy Lorry Driver
Alice Walker 22nd July 1908 31 Unpaid Household Duties
                              30, Westover Road
Ada Thornton 23rd September 1862 77 Female Widowed Unpaid Domestic Duties
Betsy M Thornton (Smith) 2nd December 1896 42 Second Mistress Lawnswood High School
Agnes G E Thornton 2nd October 1903 36 Formerly Teacher of Arts & Crafts At Technical Evening School Hour Insurance Collector ? of War
                              31, Westover Road
John Spencer 2nd November 1882 56 Warp Dresser & Twister
Annie Spencer 3rd October 1881 58 Unpaid Domestic Duties
Louie Spencer (Dickenson) 1st June 1912 27 Tailors Machinist
John L Spencer 25th April 1917 22 Apprentice Insurance Agent Served Time Apprenticeship To Organ Building & Woodworker
                              32, Westover Road
Elizabeth A Grimshaw 15th October 1864 75 Widowed Unpaid Domestic Duties
??? Grimshaw 29th May 1899 40 Female Solicitors Clerk Shorthand Typist
                              33, Westover Road
Harry Spetch 17th March 1870 69 Warp Dresser Retired
Florence Spetch 2nd February 1882 57 Unpaid Domestic Duties
                              34, Westover Road
Arthur B Briggs 14th May 1897 42 Fitter (Engineers) At Mescue Maintainance & Turning Copper Rollers For Textile Engineers
Agnes M Briggs 18th February 1904 35 Unpaid Domestic Duties
Walter Hargraves 10th March 1869 70 Butcher (Shop Keeper) Retired
Annie Hargraves 18th March 1870 69 Unpaid Domestic Duties
                              35, Westover Road
Albert M Cooper 8th July 1880 59 Iron Moulder Heavy Work
Ada Cooper 2nd February 1882 57 Unpaid Domestic Duties
                              36, Westover Road
Charles J P Goodall 4th March 1877 62 Schoolmaster Retired
Rachel A Goodall 20th September 1876 63 Unpaid Domestic Duties
Charles B Goodall 2nd April 1904 35 Municipal Surveyor
Gladys M Goodall 25th January 1906 33 Doctors Dispenser
                              37, Westover Road
Wilfred Illingworth 12th April 1909 30 Joiner For Refridgerators Lived Rooms & Arp Shelters Bench Hand All Blam
Muriel Illingworth 13th July 1910 29 Unpaid Domestic Duties
                              38, Westover Road
Gilbert E Smith 8th August 1894 45 Chemist & Manager of Works (Heavy Chemist & Paints)
Emily H Smith 21st May 1894 45 Unpaid Domestic Duties
Muriel J Smith 14th March 1921 18 Full-Time Clerical Work Seeds Arp Headquarters
                              39, Westover Road
Joseph Bayliffe 30th May 1903 36 Confectioner (All Round)
Clarice E Bayliffe 15th March 1904 35 Unpaid Domestic Duties
Doreen Clark (Greetham) 15th May 1897 42 Trained Elementary School Teacher
                              40, Westover Road
Samuel Greaves 5th June 1870 69 Textile Winding Foreman Retired
Annie B Greaves 25th August 1870 69 Domestic Duties
George Greaves 30th August 1901 38 Gardener (Rhubarb)
                              41, Westover Road
Chistiana Ingle 18th December 1864 74 Single Household Duties
                              42, Westover Road
Emma Sykes 5th April 1865 74 Widowed Retired
Arline Torr 7th December 1884 54 Paid Domestic Worker
Evelyn ??? (Stead) 7th December 1909 29 Pawnbrokers Assistant
                              43, Westover Road
Walter Heald 21st August 1897 42 Woollen & Worsted Weaving Overlooker) Heavy Worker
Florence E Heald 9th March 1902 37 Unpaid Domestic Duties
                             44, Westover Road
James H Booth 7th January 1876 63 Market Gardener Own Account
Charlotte E Booth 22nd March 1882 57 Unpaid Domestic Duties
Arnold B A Booth 26th April 1912 27 Maker Gardener Assisting Father
                              45, Westover Road
Aquila Millward 16th March 1911 28 Woodworking Draughtsman & Estima? Refrigeration & Air Raid Shelters
Ruth Millward 31st December 1912 26 Unpaid Domestic Duties
                              46, Westover Road
Harry Sowden 28th October 1877 61 Dairy Farmer Retired
Rhoda Sowden 15th June 1856 83 No Occupation
                              47, Westover Road
Lydia Hutton 5th October 1882 57 Baker In Business For Self
James Hutton 11th December 1881 57 Dyers Labourer
Lillian J Hutton (Clayton) 12th June 1912 27  Divorced Bakers Shop Assistant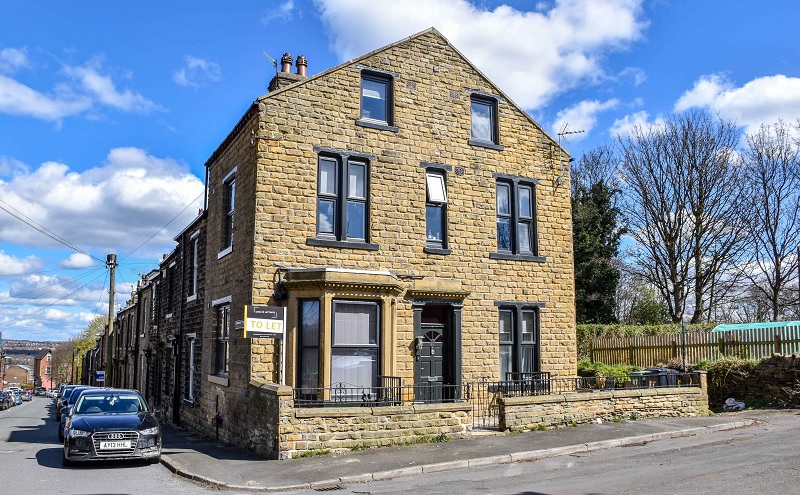 48, Westover Road
John O'connor 6th April 1895 44 Tailors Passer & Khaki Air Force
Emily O'connor 23rd July 1890 49 Unpaid Household Duties
Annie ??? (Binn) 28th October 1918 20 Electric Kettle Assembler
Ivy Ethel ??? (Taylor) 24th October 1927 11 At School
Margaret O'connor (Hilton) 22nd September 1929 10 At School
                              50, Westover Road
John H Measures 2nd September 1882 57 Engineers Store Keeper
Edith A Measures 15th March 1883 56 Unpaid Domestic Duties
John D Measures 11th January 1912 27 Pharmacist (Retail Manager)
                              51, Westover Road
Frederick W Stead 13th March 1875 64 Music Teacher Retired
Edith B Stead 4th November 1879 59 Unpaid Domestic Duties
Edwin N Stead 12th March 1914 25 Usually Book Keeper Cashier & Managing Clerk For Flag & Civic Decoratio? Maker At Present Arp
                              52, Westover Road
Sarah Ingle 31st July 1867 72 Single Retired School Mistress
                               53, Westover Road
Emily Akeroyd 28th November 1860 78 Boarding HouseKeeper
Doris M A Lancaster 2nd November 1897 41 Unpaid Household Duties
John M Summerscales 21st September 1901 38 Chief Costing Clerk Electrical & Colliery Engineering
                              54, Westover Road
Harold L Hunt 21st January 1906 33 Automobile Engineer Manager Maintenance Department In Largest Garage W D Work At ?
Gladys M Hunt (Dodd) 31st March 1903 36 Domestic Science Teacher
                              55, Westover Road
Joseph I Child 31st March 1889 50 ???
Nellie Child 28th May 1889 50 Unpaid Domestic Worker
Denis O Child 26th November 1921 17 Estate Agents
                              57, Westover Road
John W Tyas 8th October 1876 63 Widowed Corporation Railway Official Retired
Ralph Tyas 31st May 1905 34 Male Married Electrical Service Engineer
Doris M Tyas 15th February 1912 27 Unpaid Domestic Duties
                              58, Westover Road
Gaunt Lee 4th November 1884 54 Formerly Manager of Retail Boot Shop Now Retired
Marian Lee 24th March 1892 47 Chief Clerk College of Technology
                              59, Westover Road
Emily Speight 7th November 1872 66 Widowed Unpaid Household Duties
Sylvia Carrick (Verity) 27th October 1917 21 Tailor Gents Suits
                              60, Westover Road
Sarah Bennett 25th March 1861 78 Widowed Private Means
William H Bennett 10th December 1894 44 Clerk (Order Clerk)
Doris Young 17th August 1892 47 Widowed Unpaid Domestic Duties
Ada A Allison (Walker) 28th September 1903 36 General (Domestic)
                              61, Westover Road
Frank Wright 29th March 1907 32 Local Government Official Auditor
Lily Wright (Hayes) 21st September 1900 39 Unpaid Domestic Duties
Mary ??? (Grunt) 10th December 1909 29 Widowed Domestic Duties
                              62, Westover Road
Alfred N Clough 13th October 1891 47 Master Tailor
Marie Clough 10th May 1896 43 Housekeeper
Ethel Askless 23rd January 1885 54 Laundress
                              63, Westover Road
Thomas Fryer 22nd November 1866 72 Dairyman At Own Account
Martha Fryer 16th July 1868 71 Household Duties
                              64, Westover Road
Arthur Wright 18th November 1889 49 Household Duties
Catherine Wright November 1922 16 Junior Clerk
Jean Wright 13th October 1891 47 Master Tailor
                              65, Westover Road
Sarah E Firth 10th April 1856 83 School Mistress Retired
Samuel L Firth 12th May 1866 73 Retired Organist
                              66, Westover Road
Mary J Bastow 12th December 1886 52 Widowed Plumber Labourer
Frederick Light 19th May 1890 49 Unpaid Household Duties
Mary A E Light 9th December 1901 37 Shunt Stone Driver Lms Goods Hakin Worker
Harry Bloodworth 21st June 1910 29 Ladies Mantle Costumes Showroom Saleswoman
Mary A C Bloodworth 17th July 1931 8 At School
Derrick Bloodworth 3rd May 1887 52 Railway Clerk
                              67, Westover Road
Elizabeth Train 25th March 1887 52 Unpaid Household Duties
Gilbert A Train 10th November 1919 19 Apprentice Motor Mechanic
Marjorie D Train (Wetherill) 5th June 1921 18 Woollen Weaver
                             69, Westover Road
Mary J L Stringwell 12th March 1863 76 Widowed Retired
Hilda M Myers 25th March 1889 50 Dealer (Draper) Maker
Rosetta Myers 6th January 1891 48 Dealer (Draper) (Maker)
                              73, Westover Road
Joseph J Hayes 19th December 1896 42 Joiner For Education A?
Mary C Hayes 15th October 1900 38 Unpaid Domestic Duties
                              74, Westover Road
Arthur Farrar 24th October 1882 56 Mason & Bricklayer
Marguerite F Farrar 9th October 1898 40 Unpaid Domestic Duties
Lavinia Denning (Brown) 13th August 1922 17 Tailor Machinists Gents Clothing
Audrey J (Joan) Farrar (Lewis) 14th November 1925 13 At School
James A Farrar 16th August 1927 12 At School
Phyllis S (C) Farrar (Westerman) 19th August 1935 4 Under School Age
Irene Farrar (Lyons, Hawkesworth) 7th February 1866 73 Unpaid Household Duties
                              75, Westover Road
Margaret Morley 4th September 1909 30 Unpaid Household Duties
Sydney Morley 11th November 1911 27 Builders Labourer Heavy Worker
John Davies 30th March 1900 39 Coal Merchant Heavy Worker
Irene Davies 13th December 1921 17 Mill Doffer Heavy Worker
                              76, Westover Road
George Ingham 6th May 1874 65 Centre Lathe Turner
Minnie Ingham 2nd June 1879 60 Unpaid Domestic Duties
Marjorie Ingham (Terry) 22nd June 1916 23 Clothing Manufacturer Bookkeeper & Typist
Edith Ingham (Cook) 13th November 1921 17 Single At School
                             77, Westover Road
David Wainwright 12th July 1873 66 Master Boot Maker & Repairer
Lavinia Wainwright 4th April 1876 63 Unpaid House Duties
Henry Turner 26th February 1920 19 Baker & Confectioner Cake Maker
                              78, Westover Road
Lucy Macfarlane 12th November 1893 45 Widowed Wanted Weaver
Alan Pearson 7th July 1918 21 Plate Moulder Malable Ironworks Heavy
John G Jackson 16th September 1884 55 Draughtsman Storeman
                              79, Westover Road
Stanley Pearson 14th December 1911 27 Clothiers Pattern Hand
Alice Brown (Pearson) 22nd February 1906 33 Weaver Fancy Worsted
Ada Saunders (Anderson) 26th September 1905 34 Male Registered Nurse
                              80, Westover Road
Albert J Turner 11th June 1893 46 Labourer Engineering Work
Fanny J L Turner 24th December 1894 44 Collander Hand Laundr
Clifford E Turner 9th February 1919 20 Motor Driver For Mineral Water Manufacturer
George French 5th May 1917 22 Painter & Decorater
Lavinia Davies 3rd March 1863 76 Widowed Unpaid Household Duties
Percy Turner 8th May 1916 23 Worsted & Cotton Piercer
Annie Turner 7th February 1917 22 Unpaid Household Duties
                               81, Westover Road
Ernest Britton 11th June 1897 42 Electrical Welder Structural Engineering & Boiler Making Heavy
Lily Britton 13th September 1897 42 Unpaid Domestic Duties
David Britton 7th August 1937 2 Under School Age
                              82, Westover Road
Annie Appleyard 20th December 1875 63 Unpaid Domestic Duties
Maud Appleyard 3rd September 1882 57 Unpaid Domestic Duties
                              84, Westover Road
Florence A Whiteley 10th March 1873 66 Widowed Unpaid House Duties
Norman Whiteley 22nd February 1900 39 Poster & Colour Printers Traveller
                              85, Westover Road
Charles E Smith 29th August 1886 53 Farmer & Dairyman On Own Account
Rose Smith 18th April 1894 45 Unpaid Household Duties
                              86, Westover Road
Harold Wilkinson 18th April 1900 39 Piano Tuner & Organist
Clara Wilkinson 16th April 1888 51 Piano Forte Teacher
                              87, Westover Road
John H Baldwin 27th September 1871 68 Licensed Victualler Retired
Florence H Baldwin 20th January 1872 67 Domestic Duties Unpaid
Olive Irwin (Lewin) 10th September 1899 40 Solicitor Clerk & Telephonist
                              89, Westover Road
Ernest Coggins 3rd May 1889 50 Hot Tenterer Textile Dyer Producive Maker Worker
Sarah E Coggins 4th May 1891 48 Unpaid Domestic Duties
                              91, Westover Road
Arthur Rhodes 9th October 1870 69 Insurance Agent Retired
Ada Rhodes 23rd October 1870 68 Household Duties
                              93, Westover Road
Hubert Tolson 6th June 1892 47 Elementary School Teach
Minnie A Tolson 7th September 1898 41 Unpaid House Duties
                              95, Westover Road
Alice Wilson 20th May 1871 68 Widowed Unpaid Household Duties
Mary E Wilson (Holdsworth) 29th February 1912 27 Typist At Woollen Mill Office
                              97, Westover Road
Norton Thompson 7th February 1873 66 Woollen Manufacturer Sal? Semi Retired
Annie Thompson 3rd June 1871 68 Unpaid Household Duties
Norton A Thompson 30th January 1916 23 Assistant Designer In Worsted Manufacturer
                              99, Westover Road
John Southall 25th February 1877 62 Methodist Minister
Gertrude A Southall 26th December 1883 55 Unpaid Domestic Duties
Elsie R Southall (Booth) 19th June 1913 26 Shorthand Typist To Manufacturing Clernish & Druggist