As short walks go Bagley Lane, which runs from Rodley to Farsley, is not all that bad – even though you can walk the whole of it in about 15 minutes, writes Mark Stevenson.
What makes it worth doing are the amount of historic buildings along its length, plus the fact that it starts and stops at historic pubs.
If you start at the Rodley end of Bagley Lane you have the Owl pub, once a Doctor's house but converted into a pub in the 1840s.
As a guide walk up the Lane on the left-hand side. Bagley was once a hamlet and dates back to at least 1148 when it was mentioned in the Yorkshire Charters. As you walk up Bagley Lane you will notice Bagley Beck, which can be any number of colours depending on what the mill further upstream is dyeing at the time.
The first historic building you will come across is the old converted farm buildings dating back to the early 1700s.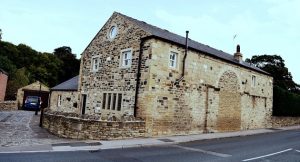 An impressive three-storey weavers' cottage, again from the 1700s, still stands.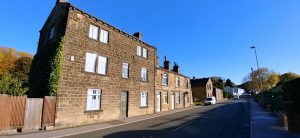 More traditional cottages still stand but most of these have been lost as you pass the ones facing onto Bagley Lane itself you will notice the doors to these cottages are rather small.
When you come to the Rehoboth chapel, which dates from 1777 and is now a gym and offices cross over the road and you will see the historic Springfield Mills built in 1864.
If you have a look around the Mills you can see a War memorial and the old engine shed with a little story plaque on it.
Today the Mills are home to many local businesses ranging from the Tarte & Berry bakery, which had a royal visit last year, to a bow and arrow shop, gym and café.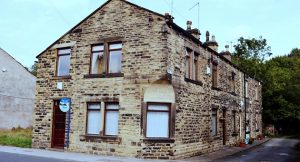 When you leave the Mills carry on walking up Bagley Lane towards Farsley where it ends outside the Fleece Inn, which is the oldest surviving Joshua Tetley public house.
___________________
While you're here…
Producing your daily dose of West Leeds Dispatch comes at a cost!
There's the hosting of the website you're reading now, running our popular e-mail newsletter, membership of independent press regulator Impress, attending summer events, paying for equipment etc etc.
We need at least £200 a month just to break even – that's money currently coming out of the pockets of dedicated volunteers who are passionate about what's happening in our communities, connecting you with local groups and organisations as well as holding decision-makers to account and championing local issues.
And all that's BEFORE we even think about paying something for people's time – for instance, our editor puts in more than 24 hours a week in his 'spare' time to ensure The Dispatch publishes daily.
To put it bluntly, after nearly four years of daily publishing, we are not sustainable!
And we need YOUR help to continue …
For the cost of less than a couple of cups of coffee you can help support local community news and continue to give our communities a voice by taking out a subscription for just £4 per month (that's just a pound a week).
As a thanks you'll get your name on a roll of honour on our website. More importantly you will be enabling us to keep bringing you the news that matters about your neighbourhood.
Achieving a bedrock of supporters will give us a firm financial footing and help us plan for the future.
Supporting us couldn't be easier…
Just follow this link.
or set up a standing order with your bank:
Contact us on Paywestleedsdispatch@gmail.com if you'd like to do this.
Over to you …