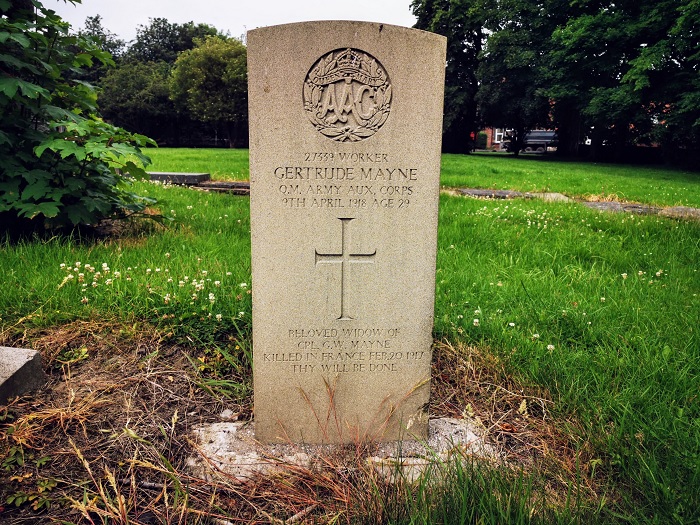 Many children would have lost a father to the Great War and Harry was no exception. His father, George William Mayne, died on the 20th February 1917, writes Mark Stevenson.
George had worked as a Machine Feeder at a printers' in Armley. He was called up in 1916 and is buried at Aveluy Wood Cemetery (Lancashire Dump), Mesnil-Martinsart. The inscription on his gravestone reads:
"WE COULD NOT SPARE YOU DADDY, DEAR IN GOD'S KEEPING HARRY." 
The cemetery was designed by Sir Reginald Blomfield; he also partly designed the Headrow in town.
In 1911 Harry (aged one) and his parents were living at his grandparents' house at 24 Middle Cross Street, Armley. 
If, during the Great War, Harry was still living there his grandmother Elizabeth may have been the one looking after him day to day. 
Elizabeth had been married to John Sadler (a railway guard) for 29 years and they had three children. It was their daughter Gertrude, Harry's mum, who was living with them at the time.
Gertrude and George had not long been married. 
During the war Gertrude had joined the Queen Mary's Army Auxiliary Corps, maybe in the knowledge that her mum would look after Harry. 
Whatever her reason for joining it was whilst serving in the QM Army Aux Corps that she died on the 9th April 1918, however it is not clear how she died. What is clear is that Harry at the age of seven was now an orphan.