When Kathryn Morgan got in touch with me to tell me she had been sorting through some old family photos and other bits and pieces asking would I be interested even after a quick glance the answer was yes, writes Mark Stevenson.
Her grandad Gordon Kitching was the Mayor of Pudsey in the late 50s.
Her grandma Agnes Kitching spoke alongside Alice Bacon MP (Yorkshire's first female MP) at the Yorkshire Labour Women's Rally in 1951.
Agnes (as Mayoress of Pudsey?) also attended a dinner to mark the end of the First Overhead Electric Tramway System in the Country.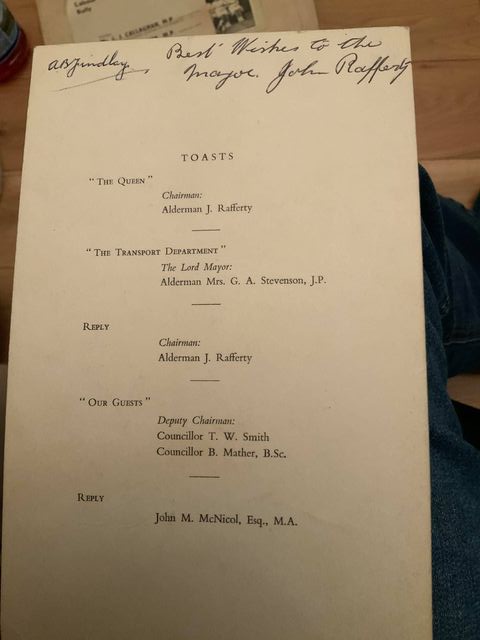 It was established in 1891 and lasted until 1959, when trams stopped running in Leeds. Leeds was the first to have such a system.
Agnes must have had some standing in the community because on 11 May 1968 she officially opened the infant building at Farsley Farfield Primary School. 
Please support independent community led journalism in West Leeds…