Welcome to the first 'Mark's History' post on the West Leeds Dispatch! Amateur photographer MARK STEVENSON takes us through some of West Leeds's rich history through the power of his camera lens …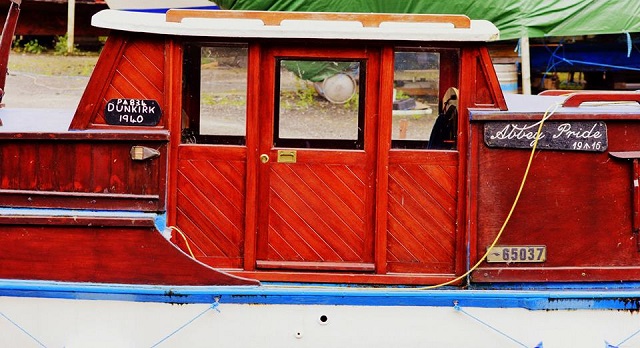 You may have seen the posters around for the film Dunkirk. But did you know on the Leeds and Liverpool Canal near Newlay is one of the actual "Little Ships" which took part in the evacuation of Dunkirk?
Abbey Pride was built by the Admiralty in 1915…
Do you remember the Abbey Pride or have wartime memories? Post them in the comments section below.