I attended two of the recent LS6 Junk Yard sales at Left Bank in Burley with my sisters, niece and friends, writes Josie Armitage.
We had all a good de-clutter and brought a range of items to sell. My niece was aiming to make money to help decorate their bedroom.  
The atmosphere was busy and friendly, with tables booked by individuals and some charities. We had a few friendly chats with fellow stall holders and picked up a few bargains and interesting items. 
Several walks around the former church building presented a range of items for sale and bargains to be had. The café was open selling coffee, food and refreshments. 
Trisha (sister) and Matty (niece) Cawood said: "We have found the junk yard sales to be fun and vibrant events. There is everything you need and other things you didn't know you needed and bring home anyway!
"The place is perfect for the event and many others that they run. Well worth taking a look at the other events they run and come along to the next sale."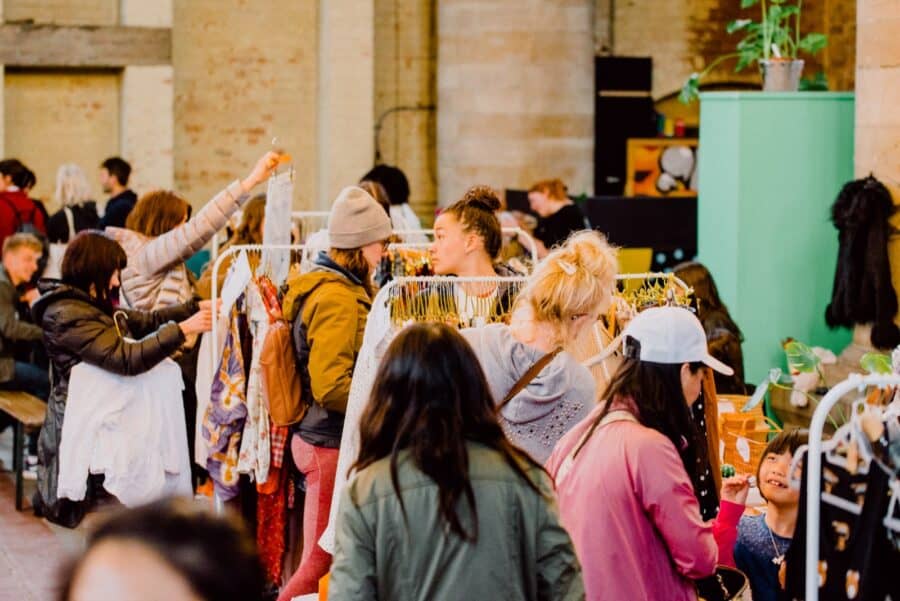 Sue Jennings, director of Left Bank CIC said: "Our LS6 Junkyard Sales are a great way to bring the community together, recycle and re-use!
"Everybody loves a bargain and there's always a buzz about the place. A little bit like a car boot sale but much warmer inside our beautiful Grade II* Listed former church building.
"Everyone is welcome, you'll find the details on the next one on our website and social media – stalls are only £5 so if you are up for grabbing a bargain or de-cluttering and making some cash – LS6 Junk Yard Sale is the place to be."
The next LS6 Junk Yard Sale is taking place on Sunday, 16 October.  Why not book a table, have a declutter for autumn and make some cash?
Sponsored content