West Leeds residents have one week left to comment on the locations of 66,000 new homes across the city.
The 'Your city, Your plan' consultation calls for views on potential locations for new housing, employment and retail across Leeds up to 2028 – but has caused controversy in areas including Farnley, Pudsey and elsewhere for including green belt areas.
The consultation comes to an end at 5pm on Monday, 16 November.
The council says more than 5,000 people have so far either given their views online or attended one of 15 drop-in sessions around the city.
Full details and feedback can still be given online while printed forms are available in libraries and one stop centres.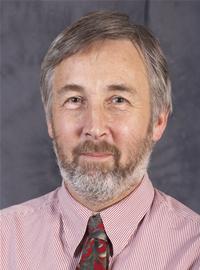 Leeds City Council executive member for regeneration, transport and planning Councillor Richard Lewis (Lab, Pudsey) said:
"The response to the public consultation has been good so far, especially with some of the drop-in sessions being packed out which was great to see.

"But we still need as many people as possible to fill in the feedback forms before it closes next Monday."
The council says the highest allocation of new homes will be in the city centre and 'inner area' of Armley, Beeston Hill, Belle Isle, Gipton and Harehills, Hyde Park and Woodhouse, Hunslet and Seacroft.
Land allocated for housing in the Pudsey area also includes Calverley Lane, Hill Foot Farm in Pudsey, Hough Side Road, Pudsey, Acres Hall Avenue/Troydale Lane in Pudsey and Dick Lane in Thornbury.
Land allocated for housing in west Leeds also includes: Airedale Mills in Rodley, former Wortley High School site and Wortley Low Mills off Whitehall Road.
In Armley there are plans for housing off Wesley Road and land has been allocated for a mixed housing and employment at Armley Gyratory. Included in the land allocation is housing up Kirkstall Road and in the Otter Island area, off Kirkstall Road. A travellers site is proposed off Farnley Ring Road.
The Dispatch reported in June how council chiefs rejected government statistics on projected population growth in the city, which showed that the number of households in Leeds is projected to rise by just 44,500 over the next 15 years. They said the figures failed to take into account a number of local factors in Leeds.
Consultation responses will be reviewed by the council to consider the need for any changes, prior to submitting the plans to the government for independent examination.
To take part in the consultation visit www.leeds.gov.uk/yourcity.