Voters in Armley Ward will go to the polls on Thursday May 5, 2022 for the Leeds City Council elections. Voters will be electing one councillor.
Your West Leeds Dispatch has written to each candidate asking them for a statement of up to 300 words and a head and shoulders photograph to help you decide who to vote for. Here are their responses…
Florian Hynam – Trade Unionist and Socialist Coalition: TUSC
179 Royal Park Terrace, Leeds, LS6 1EX.
Hi I'm Florian, and like many of you reading this I'm fed up with establishment politics as usual. Where politicians care more about their careers that fighting to ensure working class people have the jobs and public services we need.
In Leeds, we've had over a decade of cuts from Tory-Liberal and then Tory governments, but our Labour council has dutifully passed them on rather than organise any resistance. In Leeds we've seen care homes, day centres and other services shut, we've seen thousands of jobs go.
And what's worse, the Labour council has not just implemented these cuts, but carried out other attacks on working people. This year alone, both construction workers and taxi/private hire drivers have held protests outside the council chamber.
It isn't enough just to be prepared to be active in the community, filling in the gaps left behind by over a decade of austerity. We need councillors prepared to be a voice for the working class against the establishment.
All Trade Unionist and Socialist Coalition (TUSC) candidates are pledged to oppose cuts and privatization of jobs and services, and other attacks on working class people. We argue councils should use their reserves and other financial powers to end the attacks on workers to buy time for campaigns to win the funding our city needs.
We see TUSC as a step towards building the kind of mass workers party that can fight on every issue affecting workers, rather than just accepting whatever big business wants to maintain and increase their profits.
Most importantly, if you agree with what we're saying then we need you to get actively involved. You can find out more about TUSC and how you can get involved at tusc.org.uk.
Tamas Kovacs – Conservatives
Address in Leeds.
Hi. I am Dr Tamas Kovacs, the Conservative candidate in Armley.
I work in higher education and have a strong scientific and educational background. My strong interpersonal skills allow me to get on well with people. Communities and people are my passion. I believe in effective teamwork and in the huge potential of Leeds, and Armley in particular.
Residents have mentioned that they have not seen significant improvements within the area over the last few years and they do not feel they can influence the local policies. This is something that I will certainly change if elected. I am planning to be active via regular online and face to face surgeries where residents will be able to express their concerns and ideas.
If I am elected I will be a strong voice of our community in the council and in every relevant forum.
I share the aim to make Leeds a better place to live, improve infrastructure, protect our green spaces and make a more vibrant Leeds. I strongly believe that Leeds has all the capacities to be the capital of the North.
I am fully committed to our continued work within our communities, to ask everyone's opinions and take them on board.
The special place of Armley in Leeds has no doubt and the ward has contributed massively to the history of our great city.
My top priorities for Armley:
Regular consultations with residents to make sure that everyone is involved in shaping our community
Visible and transparent representation in the council
Safer and cleaner streets
Reduce anti-social behaviour and more police on the streets
Improving health via outdoor activities for children and families
Mark Rollinson – Green
16 Aberdeen Grove, Armley, Leeds, LS12 3QY.
My name is Mark Rollinson and I live in Armley. I am a strong believer in the quality and potential of Armley and its people.
Armley is full of dedicated people who want to see the town improve and prosper, with improved shopping experiences and bringing the community together through the arts and large community events.
I am an active member of several groups which are delivering positive events, such as the Armley Festival, the Winter Wonderland Christmas light switch on and the spring market.
My motivation to be elected as councillor for Armley is to empower those who are working hard for our community and increase funding and support for our area.
Local jobs, businesses and apprenticeships
The importance and benefit of local sustainable jobs and Green energy have been thrown into sharp focus by the current global turmoil. As a councillor for Armley I would work with local businesses to build resilience through sustainability.
Schools fully supported
For a strong Green local economy we are going to have to work hand in hand with our schools to develop our children into conscientious, educated and hardworking members of the community. I would work hard to build strong links between our business community and schools to ensure our children have the pathway to local, well paid and secure jobs.
High-quality affordable housing for all and safe streets
A successful Armley requires high quality housing and clean safe streets. As a councillor I would look to find further funding and support for the successful Armley Ambassadors and Armley Wombles.
Sporting activities, facilities
Socialising and exercise is essential for our health and wellbeing. I fully support our local sports and arts groups in providing high quality leisure activities for all. Building a happy, healthy and wealthy Armley future.
If you would like me to deliver this vision, please vote for Mark Rollinson on 5 May.
Alice Smart – Labour
43 Tavistock Mews, Leeds, LS12 4DQ.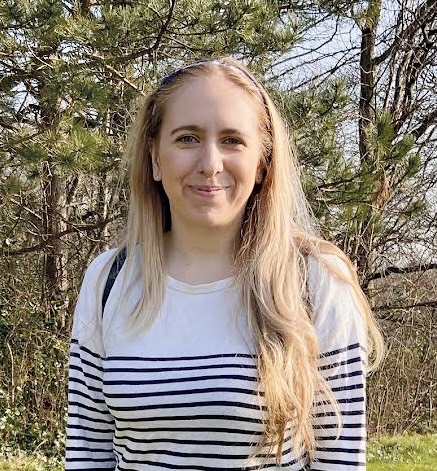 It's been a huge privilege to serve the people of Armley since 2014. I have always worked hard, alongside my fellow Armley Labour councillors Lou Cunningham and Jim McKenna, to represent local people and speak up for our community on a citywide level.
One of my priorities has been working with local people and businesses to revitalise Armley Town Street. We've taken strong action to tackle the ongoing issues of street drinking, cleanliness and anti-social behaviour which have plagued the area for too long. However, there's more to do and this will be a priority if you re-elect me in May.
Following a challenging couple of years, I'm passionate about rebuilding our community and bringing people together. I've worked closely with residents and volunteers to bring back the Armley Festival as well as collaborating with the Friends of Armley and Gotts Park to secure a new playground for Armley Park.
If you re-elect me, I will continue to be an active and approachable local representative. The Armley Labour team hold advice surgeries every week in New Wortley Community Centre and Armley One Stop Centre where we listen to your concerns and act on them. We also go door-to-door throughout the year to ask residents about issues affecting them on their street.
I live in the LS12 area with my husband and our new baby and I'm delighted to be standing for re-election this May. We need a strong Labour team who fight for Armley's best interests and champion local people. Please support this mission and use your vote for Labour on Thursday 5th May.
Dan Walker – Liberal Democrat
Address in Leeds.
I came to Leeds from Leicester in 1996 for University, and loved it so much I stayed. I have lived in West Leeds since 2007 and currently live in Armley.
I am committed to equality, and passionate about liberty and social justice. I want to serve on the council to improve transport, education and housing for Armley and the rest of the city.
I am also keen that successful community-led projects, such as the New Wortley Community Centre, are supported and encouraged by the council.
I am very keen to extend the successful Rothwell food waste collections city-wide, and to invest more in housing. The LibDem-led coalition in York is building a net-zero carbon housing development at Burnholme which I would love to use as a template in Leeds, ideally on "brown field" sites.
Leeds also needs a proper mass-transit system – this has been discussed in various forms since I moved here, nearly 25 years ago! We are the largest city in Western Europe without one.
On a national level, the recent actions of the Boris Johnson's government have proved the need for radical reform at all layers of government.
Restricting peaceful protest, limiting judicial review, demonising refugees show the current government has no regard for vital civil liberties and freedoms, nor for the checks and balances of parliamentary debate.
The right to dissent, and to have representatives scrutinise and object to laws, is equally vital in Councils.
On a longer term basis, the UK needs to be much less centralised. I am in favour of the One Yorkshire concept and a great deal more power being wielded, closer to the people, by the nations and the regions of the United Kingdom.