Work yesterday started on multi-million pound flood defence scheme to protect parts of Leeds city centre and the Kirkstall valley from flooding.
The long-awaited measures have been welcomed, but for some of the area's businesses and Leeds West MP Rachel Reeves, the Government needs to do more.
The new flood defences – funded by both the government and Leeds City Council – will protect the area for a one in 100-year flood.
But there is concern that the government won't fund one in 200-year defences which would stop a repeat of the 2015 Boxing Day floods which left many business under water when the River Aire broke its banks.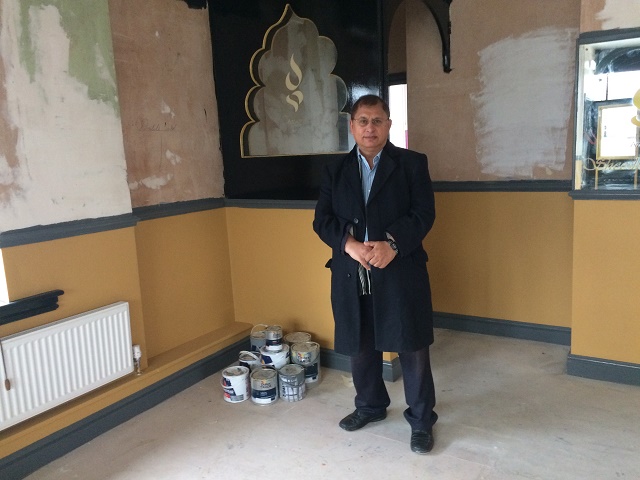 Azram Chaudhry, is the owner of Sheesh Mahal restaurant on Kirkstall Road. The restaurant was left under 10ft of water and was closed for 15 months following the floods.
Mr Chaudhry lost "a lot" of money, as well as facing difficulties with insurance, which slowed down the re-opening. He said he couldn't rest until he knew all businesses on Kirkstall Road were safe from flooding:
"I don't want anyone to have to go through what I went through. If they think that extra funding is needed for flood safety, then they should put that in place.

"People's livelihoods are at stake. Since 2015 we have all been living in fear. I hold my breath every time it rains, just hoping the floods don't come again."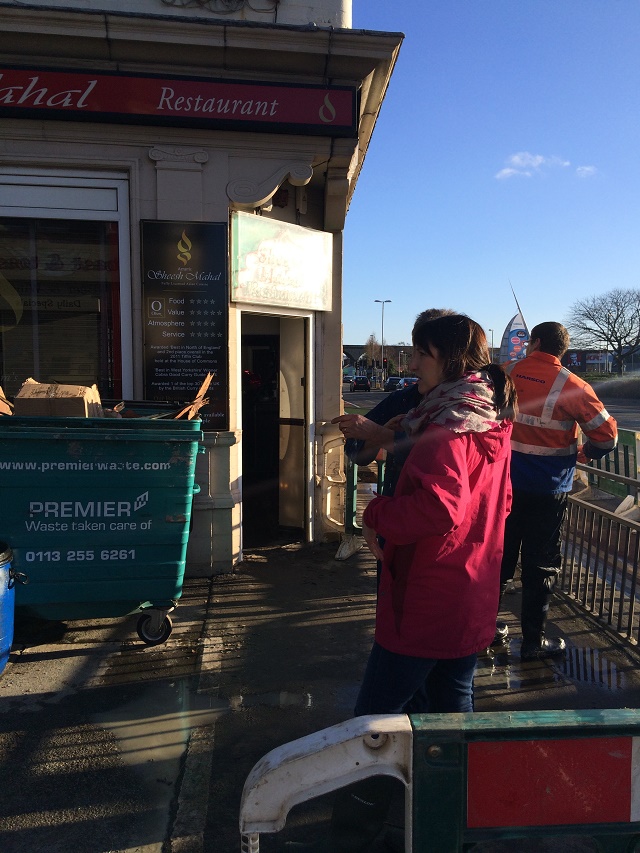 Leeds West MP Rachel Reeves said she hoped the Government would now fully protect Leeds from future flooding after she secured a commitment from the Chancellor Sajid Javid for "significant new funding". 
The Leeds West MP pressed the Chancellor on the urgent need to protect the city against a repeat of the floods that hit in 2015 in a House of Commons debate on the economy yesterday (Monday). 
She welcomed the Government's plan to reduce carbon emissions to net zero by 2050.  But Ms Reeves warned the Chancellor:
"Climate change also means more extreme weather events. In Leeds West, we had serious floods in 2015, and yet still the Government refuse to put in the funding to build the flood defences to protect against the one in 200-year flood event that we experienced. When will the Government put the money into that infrastructure?"
Mr Javid responded:
"That is an important point. I am aware of some of the serious flooding to which the honourable Lady has referred. That is why our national infrastructure plan includes much more funding—significant new funding—for flood defences, and I hope that she will welcome that and support those plans when they come before this House."
More than 2,600 residential and 700 commercial buildings were damaged by the floods. Some businesses needed to relocate, and others were forced to close.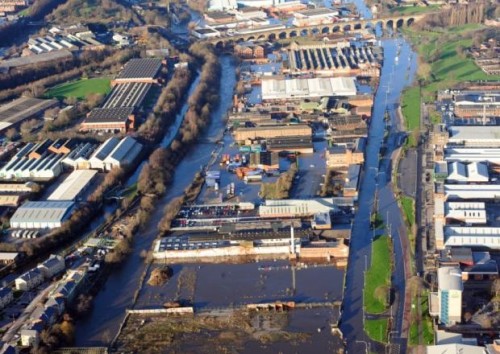 Speaking after the debate, Ms Reeves said the Chancellor's comments meant there was still hope that the Government would finally live up to its pledge to fully protect Leeds against a repeat of the devastating Storm Eva floods that struck Kirkstall and Burley on Boxing Day 2015.
Ms Reeves said:
"I hope the Chancellor's comments to me mean that the Government will commit to providing the funds to fully protect Leeds and my constituents from future floods.  

"I am certain that if London was at risk of serious flooding the Government would not be so reticent in providing the funds.  We need to see more action and less talk when it comes to the Government's much-promised commitment to the North."
Following the flooding four years ago, the Government said Leeds would soon have one of the 'most resilient flood defence programmes in the country'.
The Government has committed to spending £65 million on the project with a total of £86.8 million in funding secured. But the figure falls £25.3 million short of the £112.1 million required to provide the city with the protection it needs. 
As reported yesterday, the Phase 2 proposals are split into two steps and feature measures such as new defence walls, embankments and a large flood storage area.
The first step of Phase 2, at a cost of £87 million, will give protection against a one-in-100 chance of flooding in any given year along an 8km stretch upstream of Leeds station including three key areas – Leeds Industrial Museum at Armley Mills, Kirkstall Abbey and Kirkstall Meadows. These works are expected to be complete by winter 2022.
The second stage involves creating flood storage at Calverley, making use of an existing flood plain, and works at Apperley Bridge, which will bring the level of protection up to a one-in-200 chance of flooding in any given year, equivalent to the Boxing Day floods that hit areas such as Kirkstall in December 2015.