The colourful history of Kirkstall Abbey has been recreated at a new display full of fascinating finds.
Beautiful medieval tiles which the abbey's Cistercian monks strolled upon centuries ago, and a tiny tuning peg which may have belonged to a visiting medieval minstrel, are among the archaeological discoveries being exhibited this week.
On display in four cases inside the abbey's visitor centre, the collection explores some of the many chapters in the story of the 865 year-old former monastery through objects uncovered during a series of excavations of the site.
Katherine Baxter, Leeds Museums and Galleries' curator of archaeology, said:
"Kirkstall Abbey has been part of the landscape of Leeds for more than 860 years now and has played a key role in some important moments in the history of our city and our country.

"Bringing together this collection of objects helps us to build a more complete picture of how the abbey has appeared through the ages as well as exploring some of the people who have visited and what they've done here at different points in the building's long and captivating history."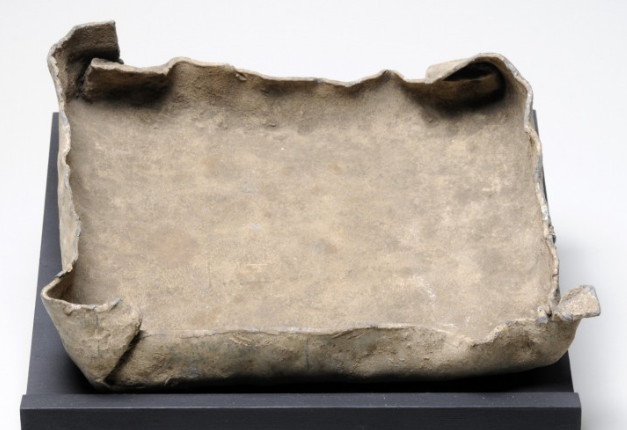 The display features some of the nearly 2,000 floor tiles in the Leeds collection alongside crockery used by the monks, items from the abbey building and small personal objects dropped by visitors, many on display for the first time.
Among those is a Medieval bone tuning peg, used to tune stringed instruments like harps, lyres or lutes, which was found during excavations at the abbey's guesthouse.
In the 1400s, Fountains Abbey regularly paid for minstrels, strolling players and fools so it is possible that similar artists once performed at Kirkstall.
Monks began building Kirkstall Abbey in 1152 on land gifted to them by wealthy nobleman Henry de Lacy.