Would you like to tell the story of your community or a local group? Or perhaps celebrate local good stuff and learn new skills, too?
If you'd like to get more involved in what's going on locally, our FREE West Leeds Dispatch community reporters' training course is right up your street.
Join our growing band of community reporters, who have contributed more than 900 articles between them over the past couple of years.
It's fun, relaxed and practical and you'll get to make new friends, as well as learn new transferable skills you can take into employment or studying.
Our latest course starts from Tuesday, 11 January 2022 for six sessions at the Collective art space in Armley Community Hub, Stocks Hill, Armley.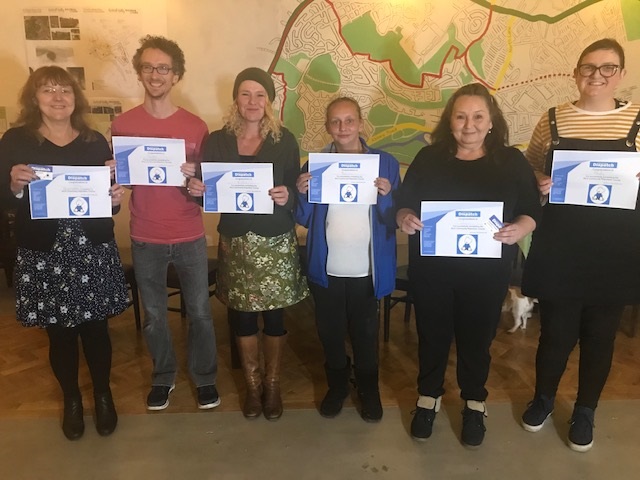 It looks at the basics of photography, video and writing articles.
And it takes you through writing headlines, where to find news, how to record basic video, podcasting and more. It's led by experienced journalist and lecturer John Baron, who is editor and co-founder of West Leeds Dispatch.
And the great thing is it's free to join! Plus – you'll become part of a growing movement of community reporters across West Leeds.
Book your place – and get more information – here.
A big thanks to our friends at Collective, part of the Highrise Project, for allowing us to share their space!