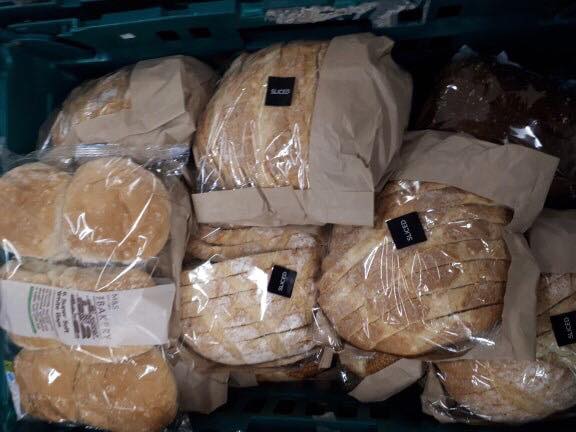 Food Revival, formally known as The Real Junk Food Project are holding a volunteer open day at their Pudsey warehouse, writes Keely Bannister.
The organisation is a not-for-profit community interest company which intercepts edible food destined for the bin and instead redirects it to whoever needs or wants it.
The open day, which takes place on Wednesday 12th June at 1.30pm at their Grangefield Industrial Estate site, will give attendees the opportunity to visit and have a tour of the warehouse, meet current volunteers and ask any questions.
The tour and chat will last around an hour and then people are welcome to stay and get involved in some practical work if they have spare time.
Refreshments will be provided.
Food Revival's Events Coordinator and Logistics Support, Emma Buckle, appealed for people to volunteer with the charity. She said:
"People should volunteer with us because we are a really friendly bunch! We have current volunteers of all ages, students to retired.

"We are really flexible with our volunteers, we only require a few hours a week whenever it suits. Some volunteers come a few days a week, some one afternoon…whatever time people give we are always grateful."
Emma said there were varied roles available, and added:
"There are opportunities to drive a van and go on the road intercepting from supermarkets and delivering to schools. There is always food to weigh and sort, and customers to talk to for those who like to be social.

"We cater for weddings and events, and they are always great fun to volunteer at, cooking or waiting on. There is something for everyone, and no day is ever the same. It can be quite physically demanding, but as one volunteer puts it, it beats the gym!"
Emma went on to explain the wider community benefits to being a volunteer with Food Revival:
"By intercepting food from landfill, we are saving C02 and methane emissions (which food gives off when it rots).

"Globally, if food waste was a country, it would be the third biggest contributor of greenhouse gases after the USA and China. So volunteering with us has a direct positive impact on the environment. There is also the element of seeing this food going to those that need it. Volunteering with us has a feel good factor.

"We give food to primary schools in Leeds and Bradford, support 100 local families with our Revival boxes, and have a market open to anybody and everybody six days a week. We intercept approx 10 tonnes of food a week and when you see it physically it can be mind blowing!
If you can't make the open day, or would like more information, contact Emma Buckle using emma@foodrevival.co.uk and she will arrange an alternative time for you to visit the warehouse and answer any questions.
_______________
Help sustain your WLD…
Producing your daily dose of West Leeds Dispatch comes at a cost!
We're a small, community-led news organisation which needs your support to keep delivering quality journalism. We want to continue to maintain our openness and protect our precious independence – and above all to connect people with what's happening in their part of West Leeds. Every reader contribution, big or small, helps us to do that.
For as little as £4 a month (£1 a week) you can support us – and it only takes a minute.
Or set up a standing order with your bank:
Contact us on Paywestleedsdispatch@gmail.com if you'd like to do this.
Your support will make a difference. Thank you.