Local photographer and artist, Mindy Goose, writes for West Leeds Dispatch about her illustrations of Kirkstall.
In August 2019, I bought a new iPad. I began drawing using an Apple Pencil and the ProCreate app, first it was daily quick illustrations of my dog, progressing to tracing and colouring old family photographs.
The latter I made into an illustrated family album, with written memories taken from my mother as we chatted over the phone, and ancestral stories I had gathered from researching my family tree.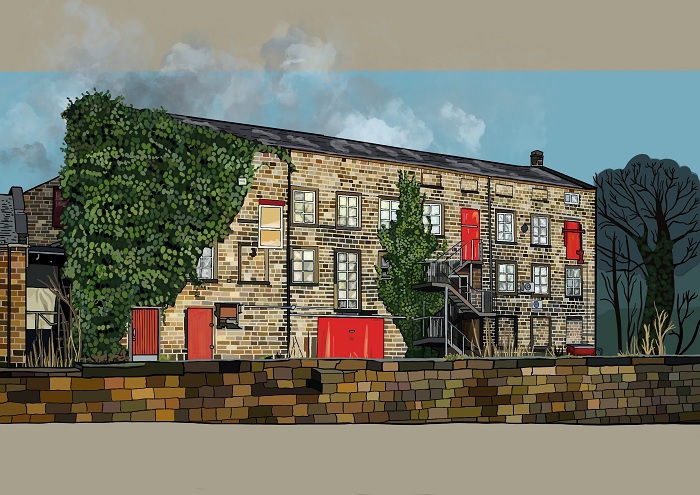 I had uncovered photographs of my great great grandparents from the late Victorian era, which I gave colour to through illustration. I gave a copy of the book my mother for Christmas.
Adele Rae, of Kirkstall Valley Development Trust, had seen my illustrations and asked if I could do something similar of Abbey Mills.
I rose to the challenge and created the first Kirkstall landmarks.
Ever the glutton for punishment, I then embarked on drawing Kirkstall Abbey, not once but twice, Abbey House Museum, and the sloping roof house up on Morris Lane from photos I had taken on my daily walks.
I am currently drawing my friend's cats.
Whilst these images are not freehand, I trace the outlines, I select colours from the photo, and then scribble away.
I find it a relaxing past time, and some of my drawings may take me over 70 hours to complete. Colouring individual bricks does take its time!