Short of ideas on where to go this summer? In the first in a series of occasional features, we're highlighting the 'best of the west' (west Leeds)  – and encouraging people to check out some of the stuff they never realised is on their doorstep. Here, our #hometourist takes a trip to the historic Fulneck area of Pudsey.
Fulneck is one of my favourite places in west Leeds. Actually that's not true, it's one of my favourite places ANYWHERE.
It's incredibly picturesque – a blast from the past largely untouched for decades. Fulneck is a village which was established as a Moravian Settlement in 1744. And, yes, the school educated a former British Prime Minster, actress Diana Rigg and was the home of cricketer Len Hutton (and the Grey Lady ghost!).
So why exactly  is Fulneck worth a visit?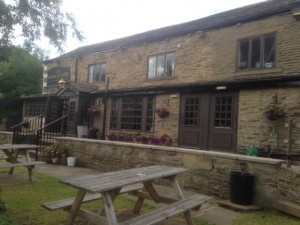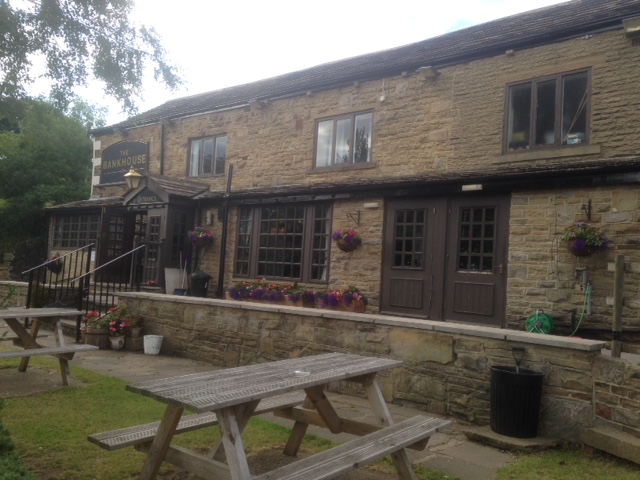 1. Well, I love The Bankhouse.  It's a pub with character, nice and quiet, roaring log fire in winter, fabulous rural beer garden in the summer. Does a good pint. And they do some lovely food as well. If I could spend all day every day in there I would.
2.  The views. There are some lovely views over the Tong Valley and also over towards Tyersal. Simply breathtaking.
3. The history. As I've said, Fulneckdates back to 1744. The Fulneck Moravian Chapel is Grade I listed,  making it one of the most architecturally significant buildings in Leeds. The chapel also features a small museum. Many of the stone houses in the village date back to the 18th-century and are also listed. hundreds of years ago the settlement was virtually self-sufficient with its own blacksmith, bakery, shop, tailor, shoemaker and doctors. Check out more Fulneck history here.
4. The walks. You can head of on a variety of scenic woodland walks from Fulneck. There's a mile-long walk to Tong via a bridleway, or you can head down into the valley itself to either Fulneck Golf Course or into Black Carr Woods itself.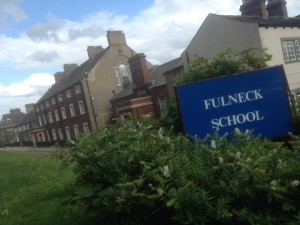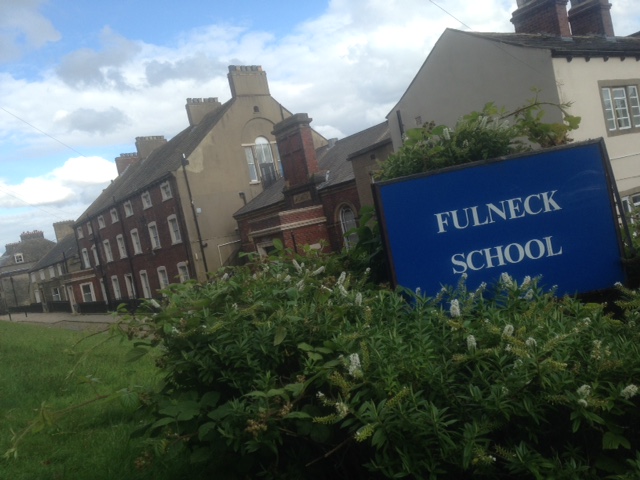 5. The boarding school. Established in 1753, Fulneck School has a long and prestigious history – did you know Avengers actress Dame Diana Rigg was educated there? Did you know a former British Prime Minister also attended the school? Well, former Labour PM Herbert Henry Asquith – who was in power from 1908 to 1916 – did at the turn of the 20th century.
6.  Cricket. Yorkshire and England cricketing legend Sir Leonard Hutton was one of Fulneck's most famous residents. Hutton still holds the record for the highest innings (364) by an Englishman in a test match.
7. The Grey Lady. Local legend has it the area's haunted by the Grey Lady ghost. There are a number of stories around this urban myth, including that it's the ghost of Elizabeth Chamberlain. Supposedly buried in Fulneck Graveyard, she is said to ride a white horse, often see in the graveyard.
Would you like to write about or take photos of your #hometourist destination in west Leeds? Where are the area's hidden treasures worth visiting this summer? Drop us a line: news@westleedsdispatch.com or @wldispatch.