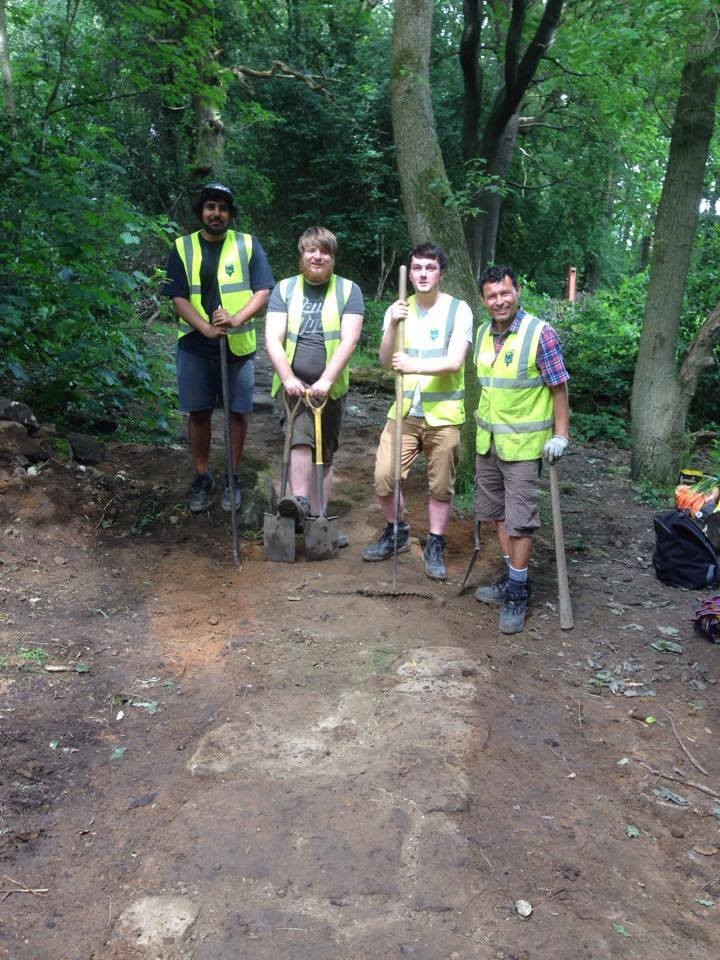 Volunteers from The Conservation Volunteers (TCV) at Hollybush in Kirkstall are set to install a woodchip path to provide low-key public access through the woodland in Horsforth.
The work, off Featherbank Lane, will also include installing bird boxes and sowing a wildflower area to support and attract wildlife.
Other TCV successes in the area have included the recent renovation of the footpath through nearby Cragg Wood, which is well used by dog-walkers and other members of the public. The funding for the upcoming project has been provided by Leeds & York Housing Association, who recently built houses in the area.
The footpath work will begin on Tuesday 26th February and is planned to be completed in two to three weeks. All are welcome to participate and The Conservation Volunteers are always looking for local people who would like to learn new skills and meet new people whilst working outside in the fresh air.
Practical conservation volunteering days run weekly from Hollybush on Tuesday, Wednesday and Thursday from 9am-4pm and anyone is welcome to join in. Hollybush is based on Broad Lane.
If this sounds like something you would enjoy being a part of please contact project officers Col Powell or Mike Bird on 0113 274 2335.