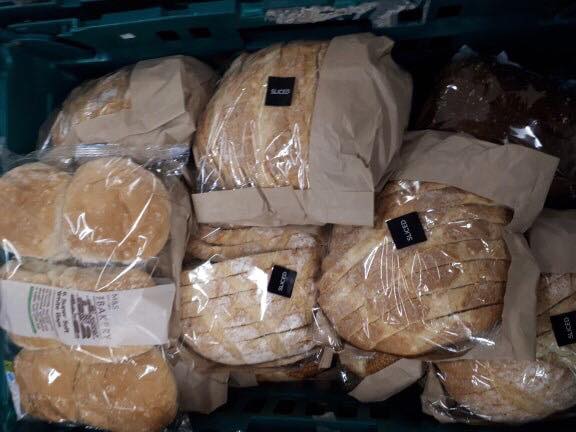 During school holidays, low-income families find things harder than usual as they struggle to provide an extra meal for children who would normally eat at school, writes Keely Bannister.
This is known as holiday hunger and it affects around 30,000 school children in Leeds every year.

A report by the All Party Parliamentary Group (APPG) on Hunger looking at the impact of holiday hunger on children's life chances found the following:
"The evidence we have received on the impact of hunger on children during school holidays is deeply troubling. It reveals how those children who exist on an impoverished diet, while taking part in little or no activity, return to school malnourished, sluggish, and dreary – some even lose 'significant' amounts of weight, while others gain a lot of weight.

"Moreover, it suggests that this group of children start the new term several weeks, if not months, intellectually behind their more fortunate peers who have enjoyed a more wholesome diet and lots of activity during school holidays."
Where can a West Leeds family experiencing hardship due to the school holidays get help?
The Trussell Trust run a network of food banks throughout West Leeds. The food banks work with other agencies to give the appropriate help to those who need it.
People seeking help need to contact the Leeds North & West Food Bank so they can be directed to the correct agency that most suits their needs.
The quickest way to get in touch is by calling 0113 244 4696, but people can also email info@leedsnorthandwest.foodbank.org.uk, or fill out the online contact form.
Broadlea Better Community Residents & Tenants Associationdistribute food from the Broadlea Community Centre twice a week on Tuesday and Sunday.
No questions are asked, proof is required or forms are filled out when people visit the centre.
Check out the Broadlea Better Community Facebook page for more but people can also call Chairman Philip McConnell on 07583 421960 or email broadleabettercommunity@hotmail.com.
Food Revival, previously known as The Real Junk Food Project, run a market hall at Grangefield Industrial Estate in Pudsey.
The market hall is open to all with no referral required. Opening times are 1pm to 4pm Monday to Thursday, 12pm until 3pm on a Friday and 10am to 1pm on a Saturday.
As Food Revival relies on volunteers to run, it is advisable to contact them before you travel by calling 0113 256 5614 or emailing Chris using chris@foodrevival.co.uk.
@DAZL_Dance & @NewWortleyCC have teamed up to deliver a activity #HolidayHungerCamp supported by @LeedsCommFound 19th-23rd Aug with lunch included provided by @FareShareYorks Contact 07519018675 email community@dazl.org.uk camps @OldFireStaLS9 & OTHER @DAZL_Leeds FULLY BOOKED! pic.twitter.com/Wr2TFUfNID

— DAZL – Dance Action Zone Leeds (@DAZL_Leeds) July 23, 2019
I don't require food myself but I'd like to help those that do!
Not only do the school holidays put a strain on low-income families; they also put a strain on the services who help the families with services.
Leeds North & West Food Bank always require extra food to distribute to people. Their current urgent needs are:
Tinned Spaghetti and Potatoes
Custard
Longlife Fruit Juice
Sponge Puddings
Instant Mash and Rice Pudding
Food donation points can be found at:
Near the checkouts in Tesco at Bramley Shopping Centre, LS13 2ET
Near the checkouts in Asda at Owlcotes Shopping Centre, LS28 6AR
Inside Morrish Solicitors at Lowtown, LS28 7BQ
Between the hours of 8am and 6pm Monday to Friday and 10am to 4pm Saturday and Sunday at The Mill Kitchen in Farsley, LS28 5UJ
At Pudsey Parish Church on Church Lane, LS28 8BE on a Sunday morning until 12:30pm and on a Sunday evening between 6pm and 7:45pm
Money can be gifted to the food bank in a number of different ways including regular payments or one-off donations – all details can be found on their website.
A financial donation can be made when collecting food from Broadlea Better Community and Food Revival, however this is not required.
Volunteers are the lifeblood of the Leeds North and West Food Bank.
At the moment they urgently require van drivers on Wednesday and there are a number of roles to be filled in the numerous distribution centres, especially at the recently opened Hawksworth Wood Centre. Details here.
To find out how you can volunteer with Food Revival, email Chris using Chris@foodrevival.co.uk or call him on 0113 256 5614.
____________
Local news is in crisis. Can you help?
These are challenging times for local news providers – and producing your daily dose of West Leeds Dispatch comes at a cost!
We're a small, community-led news organisation which needs your support to keep delivering quality journalism. We want to continue to maintain our openness and protect our precious independence – and above all to connect people with what's happening in their part of West Leeds. Every reader contribution, big or small, helps us to do that.
For as little as £4 a month (£1 a week) you can support us – and it only takes a minute.
Or set up a standing order with your bank: Contact us on Paywestleedsdispatch@gmail.com if you'd like to do this.
Your support will make a difference. Thank you.