Kirkstall Abbey and Pudsey Park have once again won a prestigious Green Flag Award, writes Keely Bannister.
The Green Flag Award scheme, now in its 22nd year, "recognises and rewards well managed parks and green spaces" as well as "setting the benchmark standard for the management of recreational outdoor spaces across the United Kingdom and around the world".
Green Flag Award scheme manager Paul Todd said:
"Each flag honours the thousands of staff and volunteers who work tirelessly to maintain the high standards demanded by the Green Flag Award. We congratulate each and every winner on their fantastic achievement."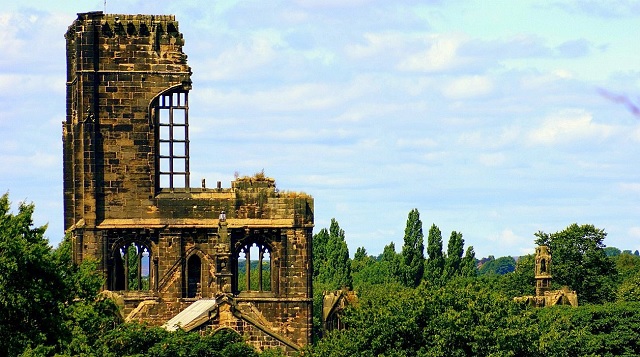 The two West Leeds Parks are joined by five other Leeds parks and greenspaces – Otley Chevin, Golden Acre Park, Roundhay Park, Temple Newsam estate and Middleton Park – as winners of the award.
Meanwhile, there's still time to vote Armley & Gotts Park as the best in the UK.
Louise Megson, an Armley Good Stuffer, recently shared with The Dispatch why she will be casting her vote for Armley & Gotts Park:
"Armley and Gotts Park is a space that has something for everyone: woodland trails, wide open spaces for the dogs to run and a link to the river and canal waterways.

"It has been lovely to watch how the community have started to cherish the space bringing in the edible fruit and veg in our newly designed rose garden.

"The golf course cafe is good for Sunday lunch and community groups.

"Down at the park we have great events such as Breeze, Teddy Bear Picnic and Cherry Tree Blossom parties to name just a few."
Cast your vote here now.
____________
Local news is in crisis. Can you help?
These are challenging times for local news providers – and producing your daily dose of West Leeds Dispatch comes at a cost!
We're a small, community-led news organisation which needs your support to keep delivering quality journalism. We want to continue to maintain our openness and protect our precious independence – and above all to connect people with what's happening in their part of West Leeds. Every reader contribution, big or small, helps us to do that.
For as little as £4 a month (£1 a week) you can support us – and it only takes a minute.
Or set up a standing order with your bank: Contact us on Paywestleedsdispatch@gmail.com if you'd like to do this.
Your support will make a difference. Thank you.