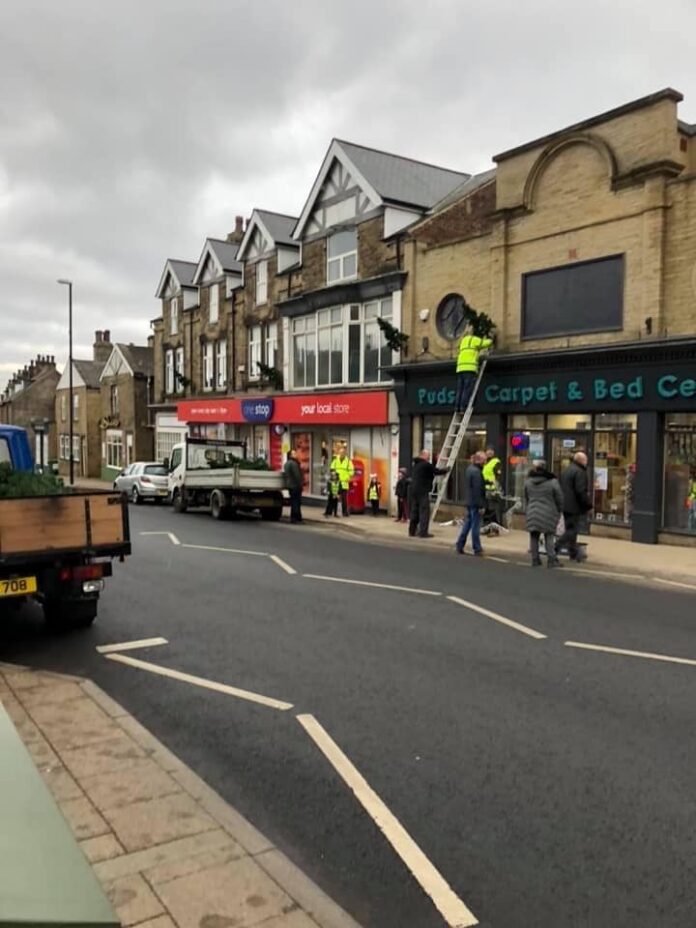 Volunteers are needed to help take down the Christmas lights in Pudsey this weekend.
The lights are switched off on Thursday, 6 January 2022 and volunteers are asking for people to help take them down on Saturday, 8 January.
Councillor Simon Seary, who leads the Pudsey Christmas lights committee, said:
"If you're able to help us – with either boxing up the lights, folding up the christmas trees or hold a ladder – we would really welcome your help.
"We are meeting on Saturday morning on Chapletown, Pudsey and working through the town. The goal is to get it completed in one day. Please get in touch.
"We have all the empty crates for the lights, two vans for the Christmas trees and three ladder climbers, so please just turn up and help us pack them away for another year!"
Volunteers will also be tackling Tyersal's lights on Friday afternoon and Swinnow on Friday evening.
E-mail simon.seary@leeds.gov.uk if you can help.