Headteachers in Leeds need to make the decision themselves on whether schools should reopen in the coming weeks, Leeds City Council decision-makers have claimed, writes Richard Beecham.
The authority's portfolio holder for education added that schools in the city should only readmit pupils gradually, in order to stop going "too far too fast", and risking further spread of Covid-19.
However, a senior opposition councillor has criticised the council for a "lack of leadership" and taking a "middle of the road" approach to school reopenings.
It follows a speech from Boris Johnson earlier this month, in which he suggested certain year groups return to school on June 1 at the earliest.
But, speaking at a virtual press conference today, Coun Jonathan Pryor (Lab, Headingley & Hyde Park) claimed the government's advice 'just doesn't work'. He said:
"We have one primary school where every classroom can be accessed from outside individually, compared to another primary school where there is a singular door and the school is on a main road, with quite a narrow pavement, meaning social distancing is impossible.

"It is reasons like that means government advice, which is just one blanket message to schools, without consulting teachers and headteachers, just isn't practical.

"We need guarantees that testing and tracing is in place before children and young people are ready to come back, before teachers have the confidence and parents have the confidence to send them back."
He also warned against large cohorts of pupils returning to school at once, adding:
"Once schools start to increase the numbers they have there, that should be incremental – there is a real danger of going too far too fast, then having to take a step backwards.

"We are taking a cautious approach, but we are also trusting headteachers, because ultimately, they know their schools better than anyone else."
He claimed "a number of schools" had already got in touch with parents with information as to when they will reopen, and parents should all know "within the next week or so".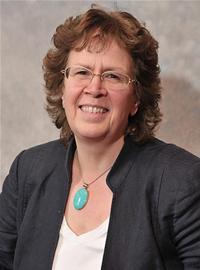 Council leader Judith Blake (Labour, Middleton Park) added: 
"There was a suggestion that schools would be expected to take in more pupils. There was the statement by the Prime Minister a week ago last Sunday but no detailed evidence behind what he was saying.

"Because of the way that certain other aspects have been handled, I'm afraid the levels of confidence and trust have gone down to a low level.

"Even if our schools were able to fully open on June 1, it's very doubtful how many parents would choose to send them to school because they have such a significant level of concern and a loss of confidence in what they are being told."
'Lack of leadership' – claims
Coun Ryan Stephenson (Conservative, Harewood) is the education spokesman for Leeds City Council's Conservatives group. He criticised the decision to place re-opening of schools into the hands of headteachers. He said:
"It shows a lack of leadership. They have taken a middle of the road approach – they want to take all the power to shut schools but take no responsibility to tell them when they should open.

"At no point has anybody in government said that schools should be forced to open, but they should be encouraging and providing support for them to do so.

"The biggest problem with not getting children back into school if you don't open until September is the gap between the richest and poorest kids will get greater."
Earlier this month, the government declared Nursery, Reception, Year 1 and Year 6 pupils could return to school from June 1 at the earliest, along with the children of key workers and vulnerable people, who had already been attending school.
Leeds City Council's portfolio holder for learning Coun Jonathan Pryor claimed earlier this week that any reintroduction of lessons to primary school children should be done in a way that 'minimises' the risk of Covid-19 infection to staff, pupils and parents.
He added there would be no one-size-fits-all attitude to schools reopening, and that each school should be allowed to reintroduce pupils at its own pace.