Plans for a new mural in honour of Leeds United legends Jack Charlton, Norman Hunter and Trevor Cherry overlooking Pudsey Market Place have been given the green light by council planners.
The mural will be painted onto the back wall of the former Junction public house and will be based on three images of Jack Charlton lifting the FA Cup, with Norman Hunter to his left and Trevor Cherry on the right.
Council planners said the proposal, which is in a conservation area, could be displayed up to 1 December 2023, when it should be removed and the wall returned to its original condition.
14 people objected to the mural, with concerns over the football theme of the artwork, the colours proposed and the mural being inappropriate in relation to Pudsey Market and Pudsey Conservation Area. 36 letters of support were also received, along with four general comments.
But a report by a council planning officer concluded:
"The market place has a lively and vibrant use, which the proposed public art is considered to complement."
As previously reported by WLD, the proposals – from Farsley artist Nicholas Dixon – sparked a debate when they were submitted in December, with hundreds of comments posted on social media platforms.
A poll on Pudsey Born and Bred Facebook page saw more than 1,200 votes cast. Slightly more people were in favour of the Leeds United mural, than those saying they'd like a mural but not football. Just 52 voted for no mural at all.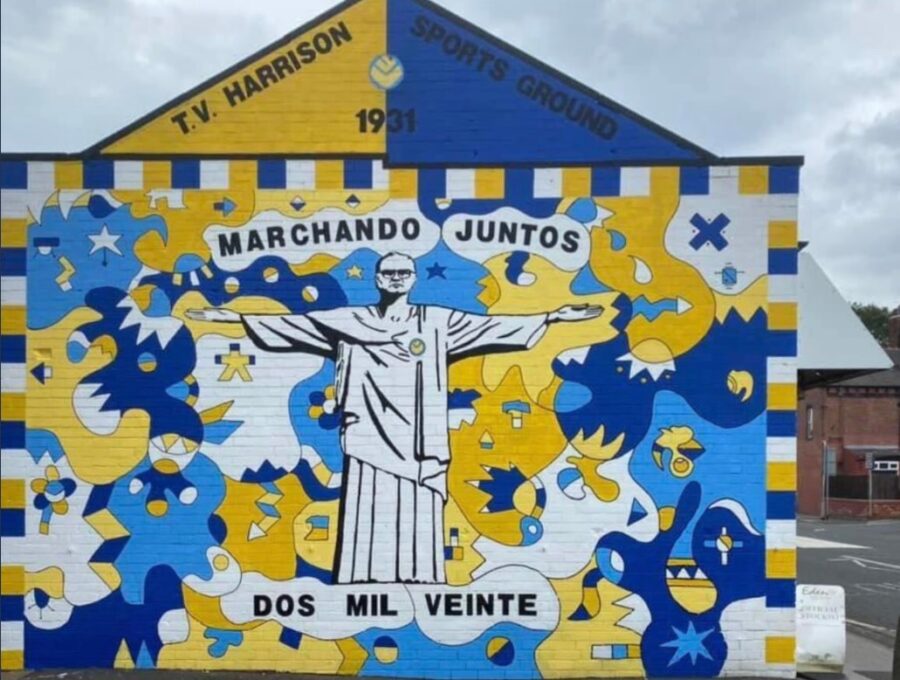 Artist Nicholas Dixon recently completed the popular Bielsa the Redeemer mural dedicated to Leeds United boss Marcelo Bielsa in Wortley. All three players on the proposed Pudsey mural passed away this year.
In a design statement accompanying the application, Mr Dixon says he has the support of local businesses and stallholders, and said the proposals would lift the area and give Pudsey Market a much-needed boost.
The proposal is backed by the Leeds United Trust, which is providing part of the funding along with local businesses. The Trust welcomed the decision via twiter, adding: