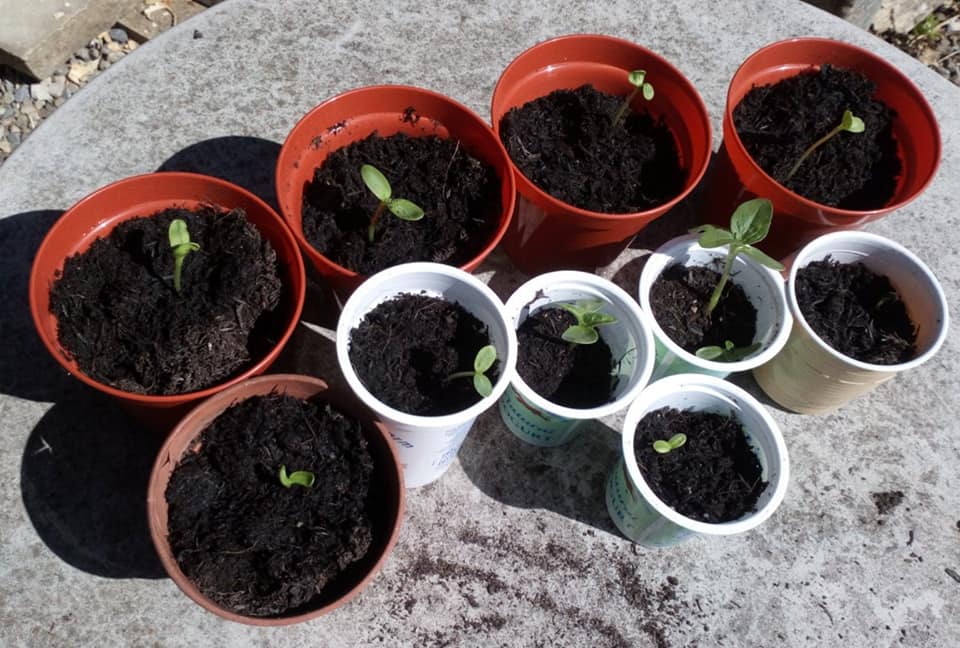 People across West Leeds and beyond are busy getting involved in gardening – thanks to two competitions set up in Bramley, writes Josie Armitage.
Solidarity Sunflowers is a group set up to encourage people in Leeds (and beyond) to grow Sunflowers in solidarity with one another during the 2020 Covid-19 Lockdown.
This has taken off in Bramley, with community organisations including TCV Hollybush, Bramley Community Centre and Bramley Baths working in partnership with one another and members of the public to help distribute seeds to people and encourage them to grow sunflowers to bring a ray of sunshine into their lives.
Fran Graham, from Bramley Community Centre, said:
"Sunflower growing competition is in full swing… now with added fun! Need seeds? Inbox Solidarity Sunflowers for some in the post.

"Need tips on how to grow 'em? – go to the page and there's a photo album with a quick 'how to guide' written by an expert – Gareth from TCV Hollybush.

"No plant pot? Plastic bottles cut down with a few holes in the bottom work well.

"No compost? Grow packs coming soon with seeds, instructions and compost – so follow the page for a heads up on these."
Gareth from TCV Hollybush made an online tutorial to show people how best to plant the seeds. This can be in pots in your garden, in a window box or indoors, depending where you live and your lockdown situation.
There is also a 'How to guide for Sowing' to support even people who don't do much gardening. He will shortly be making another video to show how to re-pot the sunflower seedlings once they start growing. Gareth said:
"We've been discussing making up growing packs to deliver to people who are Shielding, these will consist of compost and seeds, with a view to using a recycled pot such as a yoghurt pot.

"All being well these will be distributed from the Community Hubs along with Food and Prescriptions. This is to ensure social distancing and that registered volunteers are supporting people in their homes safely."
Having spoken to a chap from one of the local garden centres he suggests using sunflowers from bird feed and that older seeds which may be past their best on their packet might still sprout.
Gareth encouraged people to remember to follow government guidance around social distancing when planning to share seeds, compost etc with others.
Local residents have started to post photos to show the development of their sunflowers.
Julie Botham said:
"Sunflower valley is growing…going to pot them on today."
Janet Pritchard said:
"So exciting – I have two little babies! I used bird seed and it seems to have worked."
A competition has been launched, supported by local organisations who are offering prizes.
Bramley Baths is offering its support and prizes for the winners of the tallest Sunflower you grow.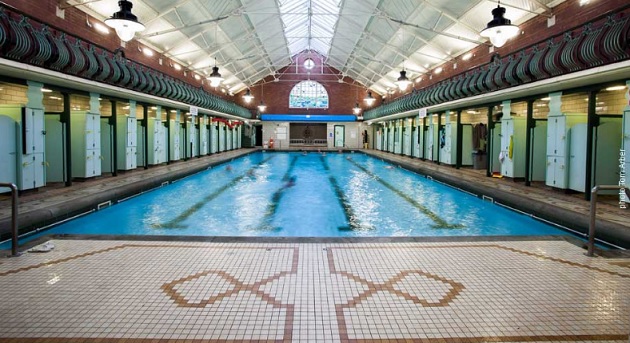 There's a Family Swim for the under 16 who grows the tallest sunflower, and a week's Unlimited Membership for the adult who does the same.

Solidarity Sunflowers added:
"Inspired by Playful Leeds, Rebecca from Bramley Elderly Action & the folks at Fall Into Place, further categories have been added which we hope you'll have fun with!
1. Most playfully decorated pot or container.
2. Best sunflower art – chalk one on a wall or pavement – paint one on a wall – draw one on paper or on something you were going to throw away. Be creative – go wild.
3. Best sunflower wearable – something you or someone else wears to turn them into a sunflower (from the tiny to the giant)."

To get involved and keep up to date with the competition, why not join the Solidarity Sunflowers group on Facebook and join in the fun.
#Veg Rocks
#Veg Rocks is a poster competition sponsored by Zest Leeds and Food Wise Leeds with the aim of:
'Let's get Leeds eating and growing more veg!'
Children are invited to draw or paint a picture of their favourite vegetables creating them into fun characters and display them in their windows alongside their NHS rainbows and teddy bears.
They are encouraged to share them on Facebook, Twitter and Instagram, tagging @foodwiseleeds and @zestleeds using the hashtag #vegrocks
To enter the competition and be eligible for prizes, children (or their parents/carers) need to e mail a photo of their pictures with their name, age and address to admin@zestleeds.org.uk
The competition closes on Monday 18th May and is open to people across Leeds.
West Leeds is getting involved.
Growing Better are providing the vegbox prizes for the #Vegrocks Poster Competition.
The Bramley & Stanningley councillors are sponsoring 10 extra Veg Box prizes for winners in the Bramley & Stanningley Ward. Kevin Ritchie said:
"We (Cllrs) are delighted to support the Vegrocks competition. It's great for families to get involved in a creative activity during lockdown and have a chance to win a healthy and tasty prize. We hope to have lots of entries. Best of luck to those taking part."
FoodWise Leeds have spotted a picture in Armley:
"Loving this amazing window display of #Vegrocks in Armley! Let's eat the rainbow with Brooklyn Broccoli and Charlotte Carrot!"
Here are a selection of other pictures so far:
You can find out more about the competition and prizes by checking out the Food Wise or Zest on Facebook, Twitter and Instagram.