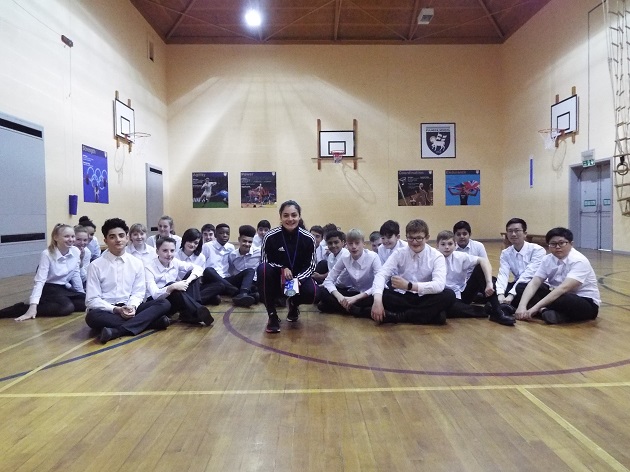 Pupils at Fulneck School in Pudsey have participated in a series of 'Inspire Through Sport' workshops delivered by a Team GB athlete.
Leading 800m runner and Tokyo Olympic hopeful Leah Barrow delivered mind-set workshops to pupils in years three to 10, aimed at inspiring them to live healthier lives as well as tackling obesity.
As part of the action packed day Leah organised a challenging fitness circuit and gave a motivational speech at the senior school assembly. She also brought along the silver medal which she won in the final of the 800m at the British Championships in 2016. Leah said:
"It is always a privilege to go into schools and inspire the next generation of athletes. However it is also about educating young people of the importance of exercise and the part this plays in their overall well-being and quality of life.

"Of course not everybody will become an Olympic athlete but even those with limited interest in sport and fitness are amazed at what they are capable of when they go outside of their comfort zone."
Ryan Walker, Head of PE at Fulneck, said Leah's overriding message was that anything is possible with hard work and dedication. He added:
"This is a really important lesson for our pupils, not just in terms of sport but across the whole school curriculum and life in general."
Inspired Through Sport is one of the leading supporters of British Athletes in the UK. It provides funding through developing relationships with schools and corporate businesses that benefit from meeting and hearing from inspirational role models.
____________
We encourage anyone living or working in West Leeds to use this website to tell their news. You can either use our Create an Article page, or e-mail us at news@westleedsdispatch.com.