Environmental campaigners have held a protest at Kirkstall Bridge against tree felling as part of ongoing work to build flood defences in the area.
The tree felling comes as work continues as part of £112m works aimed at protecting the Kirkstall Valley and Leeds city centre following serious flooding along the River Aire caused by Storm Eva on Boxing Day 2015.
Work began in January 2020 and has involved building flood defence walls between Leeds city centre and along the Kirkstall Valley, with other work including the raising of footbridges, planting more trees upstream, and introducing a flood storage area near Calverley.
The protesters, affiliated with Extinction Rebellion Leeds and the Armley Trees campaign, yesterday held placards on the roadside with slogans such as "Save Trees, Save Leeds, Save the Planet" and "Leeds City Council can't see the wood for the trees."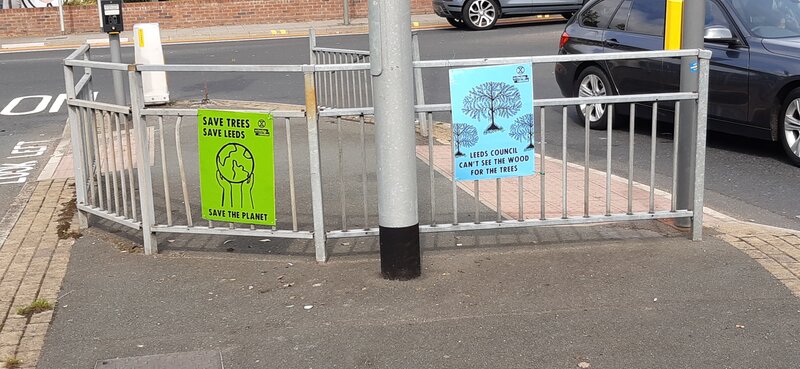 They distributed a leaflet to passers-by claiming that a "win-win" plan had been proposed to the council, which would relocate artificial flood walls and sheet piling further away from the river, to save mature trees and other vegetation and wildlife habitats in the floodplain.
They said they were protesting for better flood defences that treat trees as part of the solution to flooding, not as a problem.
As previously reported by WLD, 112 trees were cut down in the Redcote Lane area earlier this year as part of the flood defence works. Protesters say around 60 more trees, including some a century old, are scheduled for felling during the current works at Kirkstall Bridge.
Fiona Blair, of the Armley Trees campaign, has this week called on the council to engage with concerned residents in the Kirkstall Valley and explore solutions which do not negatively impact biodiversity and which see trees as part of the solution, rather than the problem.
"There are always alternatives to tree felling, and these are especially important to explore in a climate emergency, with the council aiming to be net-zero carbon by 2030. The UK is one of the most nature-depleted countries in the world and we need to try harder to prevent biodiversity loss. There must be a way of having a win-win situation.

"We'd like them to put the work on hold and find a different way to achieve the defences where we're preserving and using trees alongside the barriers.

"It's all very well the council saying they are planting trees elsewhere, but we urgently need to be conserving nature if we are really serious about addressing climate change. The whips they're putting in now will take many years to reach the same level of a mature tree in terms of capturing and storing carbon, alleviating flood risk and purifying the air."
Removing some trees 'essential' – says council
Leeds City Council has said that it has 'worked diligently to ensure any tree loss is kept to an absolute minimum' but that removing 'some trees is essential for providing protection against flooding and catastrophic events like the ones experienced as a result of the 2015 Boxing Day floods.
Planners have said some trees could be removed because it has not been possible to avoid them by changing the design of the flood defence construction works. The council also added that three trees will be planted for every tree that is removed, with a preference of re-planting as close to the site as possible.
Natural Flood Management measures included as part of the flood defences include new woodland creation involving thousands of new trees; land management, and river and flood plain restoration, for example re-channelling to slow down the flow of rivers and using storage ponds.
Earlier this year 5,000 trees were planted at the Leeds Brownlee Triathlon Centre in Adel to store and slow the flow of flood water after heavy rain, making Leeds more resilient to climate change.
Harrogate Line concerns
Local residents in Armley, Burley and Kirkstall are also objecting to a programme of tree and vegetation clearance by Network Rail on the Harrogate Line, along a 6.5km stretch from Kirkstall Viaduct to beyond Horsforth Station.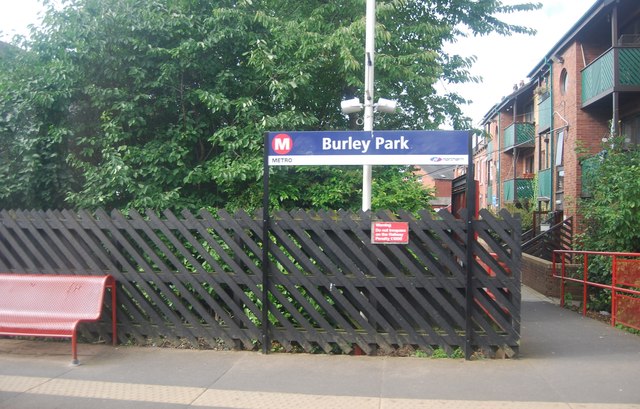 They called this a 'scorched earth' policy and claim this is equivalent to removing over 20 acres of woodland and vegetation (the area of at least 10 football pitches) in a part of Leeds rich with protected species, key woodland and forming part of the Leeds Habitat Network.
In a letter to residents, Network Rail justified the vegetation management, saying it was essential to maintain the safety of the railway line. It said: "Before we clear vegetation an independent ecologist provides a risk assessment of the area to see if protected species are present. If protected species are found then the appropriate exclusion zones are put in place. Where suitable, logs and branches will either be left on site to create a safe habitat for wildlife, chipped and spread evenly across the site or completely removed."