Fresh plans for 28 houses in a field off Kent Road in Pudsey have been submitted by developers.
Original proposals for family homes by planning consultants Johnson Mowat had been withdrawn in July following neighbours' concerns over parking and traffic.
Council highways officers had said with the previous application that the site layout should be revised to include 20mph speed limit signage, cycle parking storage/sheds, electric vehicle charging points and a revised parking layout. They also called for a two-metre wide footway on the northern side of the access road.
Developers say the development will deliver 'much-needed' family housing in the town. The access would be via Varley's Yard.
The new plans can be read – and commented upon – here.
Green light for principle of Owlcotes housing development
Outline plans to build at least 65 houses on a greenfield site off Owlcotes Road have been officially signed off by council planning officers – more than a year after councillors approved the proposal in principle.
This follows officers negotiating a number of planning conditions with the developers.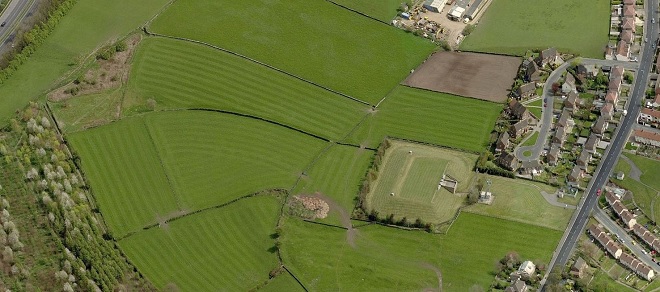 There had been local opposition to the plans, which can be viewed in full here.
The application, known as an "outline", focused on the broad principle of development on the site, with further information on the number of houses and designs in a more detailed "reserved matters" application.
Conditions imposed by planning officers include developers submitting fully detailed plans within the next three years and providing on-site green space, among others. The site, near Owlcotes Reservoir, was put up for sale by Keyland Developments last year.