Words: John Baron
Apartments and townhouses at a new £8m gated community at historic Cliff House in Wortley have now gone on the market.
Aspen Woolf, a property investment firm, has this week opened property at Cliff Oaks for reservations. 
Eight luxurious apartments, including a four-bedroom penthouse, are now available within the renovated Grade II listed Cliff House Mansion, which had previously been gutted by fire back in 2017 and classified a historic 'building at risk' by Leeds council.
Seven new-build townhouses surrounding the mansion, with three or four-bedrooms, are also now available within the Cliff Oaks gated community.
Prices on the estate, which is based off Fawcett Lane in Wortley, start at £170,000.
Check out the slideshow of images of the apartments below:
The mansion was built by renown industrialist Joseph Cliff in 1843. It was occupied as a boy's schoolhouse in the early 1900s but suffered severe fire damage in 2017.
Now renovated by Priestly Construction, eight new-build apartments will be available in the converted private mansion. The apartments offer either two or three bedrooms. A four-bedroom penthouse apartment with a rooftop garden is also available for reservation. 
The mansion apartments will be delivered with high-end finishes and smart home technology throughout, being designed by award-winning builders SR Design and Build. Apartments will include built-in wardrobes, suspended feature ceilings, LED mood lighting, and fully fitted Italian designer kitchens.
Seven townhouses are also now available in the gated community. Prices begin at £170,000, with a 10% deposit (£17,000 needed) for flats in the mansion.
Four further semi-detached duplex homes on the former Cliff Cottage site are set to start build later this year. 
When completed, Cliff Oaks will comprise of 25 homes in total.
Russell Midgley, Director at Aspen Woolf, said: 
"This is a rare opportunity for people to secure a home with local heritage buildings. We are truly resurrecting a piece of history. The new apartment in a listed private mansion offers a once in a lifetime opportunity, offering the top interiors."
Cliff House history
Formerly known as Western Flatts House, Cliff House was built in a restrained classical style by Joseph Cliff, an extremely wealthy Leeds businessman.
Mr Cliff was well known in Leeds for his business enterprises, and he was also a councillor for the Hunslet Ward. He was influential in establishing the Upper and Lower Wortley Cemetery and Chapel in Oldfield Lane.
Between 1966 up until it closed on the 31st August 1998, Cliff House was known as Newcliffe House School, a community special school and a reform school for young male adolescents.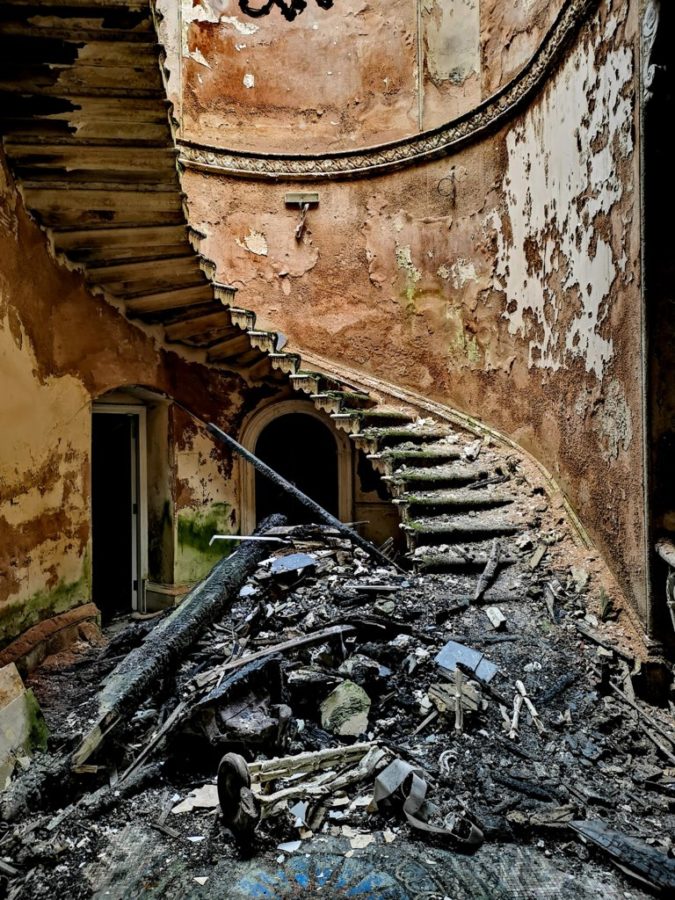 In March 2017, the Grade II Listed house suffered a devastating arson attack which destroyed a vast majority of the interior. Investigations revealed that five separate fires were started in the upper levels of the property.
WLD's Mark Stevenson looked at Cliff House's history here as part of his Mark's History series looking at West Leeds buildings at risk.
The Grade II Listed villa, off Fawcett Lane, was one of 18 buildings or monuments in West Leeds on the council's Heritage at Risk register.