Houses could finally be built next to a historic former school building in Wortley which was gutted by fire during an arson attack.
Cliff House is a grade II listed villa originally built in 1846, and is is one of 18 buildings or monuments in West Leeds on the council's Heritage at Risk register.
Just months after the building was gutted in an arson attack in March 2017, Cheadle-based specialist lender Together Money successfully applied for planning permission to build seven houses with car parking and landscaping next to Grade II Listed building.
This week, a number of conditions attached to the planning permission were discharged by Leeds City Council, meaning the development can move closer to becoming reality.
The housing development is due to help pay for the refurbishment of Cliff House, which saw much of its internal structure destroyed during the arson attack.
Last week a mystery urban explorer shared his pictures with West Leeds Dispatch following a recent visit to the site, off Fawcett Lane, labelling it a 'deathtrap'.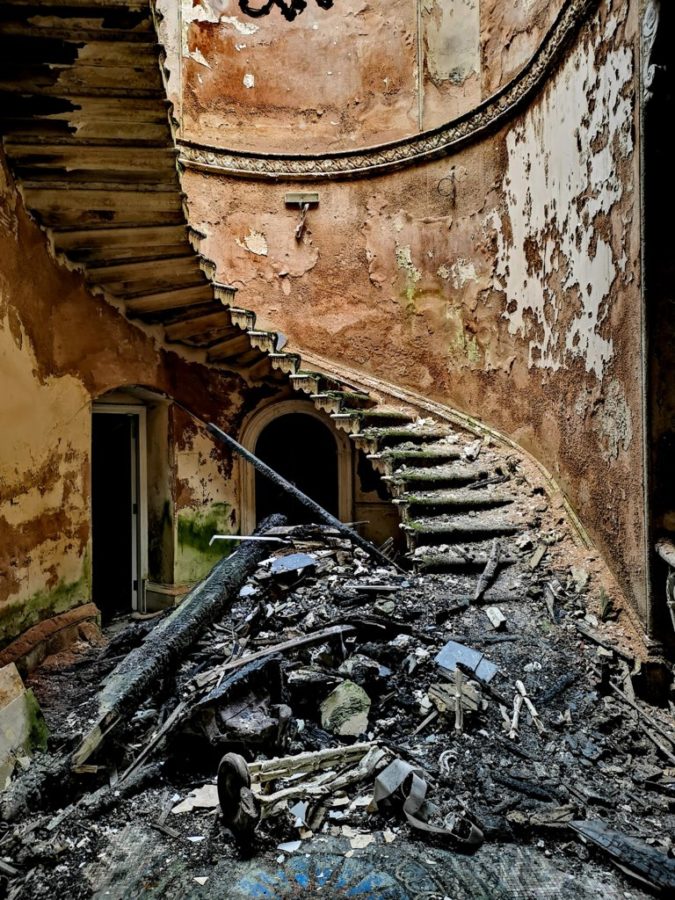 The explorer, who runs the Lost Places & Forgotten Faces Facebook page, said:
"Some rooms within the house are actually fairly undamaged. One of the bathrooms was almost brand new looking. That being said, certain other parts of Cliff House are an absolute deathtrap.

"The ceiling near the front door seems to be hanging on by literally splinters, so standing directly under it to take a few snaps of the staircase was somewhat unnerving. The group of pigeons that were flapping around on it didn't help to calm my fears either. Oh, and the place is absolutely caked in mould.
The house was turned into seven flats before the fire.
The development will be called Cliff Oaks and be built by Elland Road-based Priestley Homes, who secured a contract worth more than £3 million for the contemporary new-build houses and apartments. Work is scheduled last 52 weeks.
Cliff House history
Formerly known as Western Flatts House, Cliff House was built in a restrained classical style by Joseph Cliff, an extremely wealthy Leeds businessman.
Mr Cliff was well known in Leeds for his business enterprises, and he was also a councillor for the Hunslet Ward. He was influential in establishing the Upper and Lower Wortley Cemetery and Chapel in Oldfield Lane.
Between 1966 up until it closed on the 31st August 1998, Cliff House was known as Newcliffe House School, a community special school and a reform school for young male adolescents.
In March 2017, the house suffered a devastating arson attack which destroyed a vast majority of the interior. Investigations revealed that five separate fires were started in the upper levels of the property.
The Dispatch's Mark Stevenson looked at Cliff House's history here as part of his Mark's History series looking at West Leeds buildings at risk.