A final round of public consultation on the future development of Leeds – including the locations of 66,000 new homes – begins next week.
As previously reported, the council is putting together the proposals to cater for a population boom in Leeds over the next 15 years. A first period of consultation on the proposals ran last year.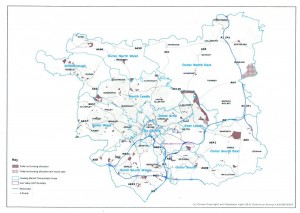 Starting on Tuesday, 22 September, and running until 5pm on Monday 16 November, the second and final consultation – Your City, Your Plan – is calling for views on potential locations identified for new housing, employment, retail and green space across Leeds up to 2028.
Pudsey Conservative MP Stuart Andrew has already urged residents in Pudsey, Calverley and Farsley to lodge their objections to the proposals. And The Dispatch reported a fortnight ago how Farnley and Wortley ward councillors have warned local residents over plans to build on green belt land.
A drop-in session will take place in west Leeds on Wednesday, September 30, at Pudsey Civic Hall, Dawson's Corner, from 2-8pm. Printed forms will also be made available in libraries and one stop centres, but council chiefs say giving feedback online is preferred. You can have your say from Tuesday here.

The council says the highest allocation of new homes will be in the city centre and 'inner area' of Armley, Beeston Hill, Belle Isle, Gipton and Harehills, Hyde Park and Woodhouse, Hunslet and Seacroft.
Land allocated for housing in west Leeds also includes: Airedale Mills in Rodley, Calverley Lane, Hill Foot Farm in Pudsey, Gamble Lane/Tong Road in Farnley, Hough Side Road, Pudsey, Acres Hall Avenue/Troydale Lane in Pudsey, Wortley High School site,  Wortley Low Mills off Whitehall Road, and Dick Lane in Thornbury.
A new gypsy and travellers site could be built on land allocated off Farnley Ring Road and Stonebridge Lane, near the reservoir.
There are also longer term plans – post 2028 – for greenbelt land off the back of Hare Park Mount, Farnley (pictured above). Homes could be built at Bagley Lane, Farsley and off Low Moor Side in New Farnley.
In Armley, there are also plans for Wesley Road and land has been allocated for a mixed housing and employment at Armley Gyratory. Included in the land allocation is housing up Kirkstall Road and in the Otter Island area.
Following the consultation, the responses will be reviewed with the plans and comments then submitted to the government for examination.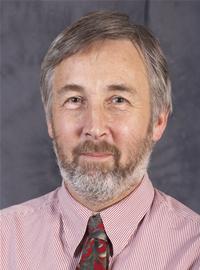 Leeds City Council executive member for regeneration, transport and planning Councillor Richard Lewis (Lab, Pudsey) said:
"Seeking and considering people's views meaningfully is a fundamental part of this process, so I would encourage as many people as possible to tell us what they think of the proposed locations.

"We are required to have a plan by central government. The danger is we don't is that we leave Leeds open to unco-ordinated development with developers doing as they please and picking and choosing sites tha the council has little power to turn down."
Cllr Lewis said the consultation would be meaningful and urged people who may have taken part in the previous consultations to take part.
"There is significant development in all parts of the city. We all take a share of the 'pain' as we appreciate some of the sites are unpopular, particularly in the outlying areas. It is a genuine consultation, but ultimately we have to produce a plan which produces enough houses and the right number of sites moving forward.

"We have tried to be respectful of local identity and history. Before I came to this press conference I looked at a map on the wall of my office from the 1930s. Bramley was a seperate settlement then. Kirkstall wasn't part of Leeds.

"There has never been a decade when Leeds hasn't moved outwards, but I hope we are doing things in a more measured way."
Cllr Lewis said the council aimed to put 1,000 empty homes back into use.
The Dispatch reported in June how council chiefs rejected government statistics on projected population growth in the city, which showed that the number of households is projected to rise in Leeds by just 44,500 over the next 15 years.