Have you ever walked past an unwanted or overgrown patch of land and thought 'I could grow free food on that and share it with others who need it'?
One Kirkstall-based group of green-fingered residents is looking to do just that and encourage communal growing, food foraging and lots more in a bid to encourage more people to cheaply grow healthy and nutritious fresh fruit and vegetables.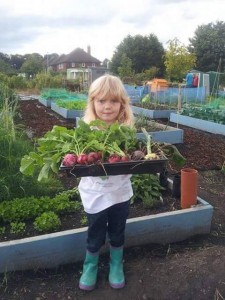 Incredible Edible Kirkstall, which is part of the national Incredible Edible Network, is a not for profit community interest organisation founded by Kirkstall resident Paul Long , who was one of three founders of the Kirkstall Community Garden.
The group is run by local volunteers with the aim of creating communal growing spaces and educating local youngsters. It offers a variety of opportunities for community members to come together, learn new skills, share ideas and grow their own food.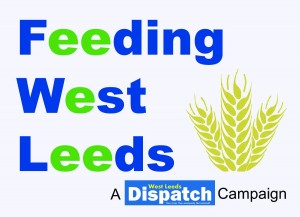 They've also launched a 'Plot to Plate' campaign to encourage every school pupil in Leeds – starting in Kirkstall – to have their own square foot mini-plot where they can grow their own produce.
Paul says more investment in edible beds to help people learn about and value food more could lead to changing food routines, so people eat healthier and cheaper. And he says the key to changing the way youngsters view food and growing.
Paul said he was first inspired by his daughter. He said:
"I wanted to teach her about where her food comes from and to give her the skills to grow her own.  I grew up in a typical Yorkshire family, where we ate food from an allotment. But not everyone has access to an allotment or the confidence or knowledge to do that.

"People nowadays don't know where their food comes from- it's all about convenience and processed foods from the supermarket – and they often don't have the skills or confidence to grow it. A lot of parents live in back to back terraces or blocks of flats, so growing your own can seem difficult.

"We aim to change that. We have created edible community beds in Kirkstall Abbey with TCV Hollybush where the community can come along and grow their own – and feed themselves and their families for very little money. With Kirkstall Community Garden we also turned land at the Merry Monk pub into an edible garden.

"You don't need big areas of land though – the whole point is that people can do it in planters or window boxes or even hanging baskets."
Paul says Incredible Kirkstall works with older people at the flats in Queenswood Drive to grow food together:
"The benefit of putting in raised beds is massive and the cost is so little, typically £35 for an eight foot by four foot raised bed.

"It is truly inspiring to see people gain confidence, self esteem and the sense of pride and achievement they gain when they grow their own and share it with their friends, especially the younger members. Not to mention the many health benefits to gardening and growing your own. Looking to the future we hope to connect with the wider community and support them to create these opportunities in their area."
The group are more than willing to support other community organisations and schools to create growing space and set up and run clubs or events. They also provide opportunities for the wider community including communal walks (the next one's at Kirkstall Abbey in August), outdoor playgroups and ecotherapy work groups.
One of the ways the group uses to promote its ideas and inspire local residents is to run competitions such as 'grow the tallest Sunflower/largest pumpkin'  and 'paint a Virgin Media box'.
They also provide educational workshops including using recycled materials to create vertical planters.
Paul is keen for local schools to take up the Plot To Plate initiative he's rolling out.
"We've got to get young people inspirted again by growing fresh food rather than goinf fort ready meal, or going without altogether. It's all about preventing food poverty and food waste. We get them sitting in class and plannign a meal – different class members then grow different aspects of that meal. It also teaches them about composting and sustainability, as well as growing, culyivating and cooking.

"The pupils can then create their own social enterprise, selling the jams and pies they've created, with proceeds paying for outdoor visits foraging or to local farms."
Incredible Edible Kirkstall is a member of Feed Leeds, a network of over 50 individuals and organisations supporting the growing of food for its economic, social, environmental and health benefits.
Visit their social media sites www.facebook.com/incrediblekirkstall @IEKirkstall or contact them incrediblekirkstall@gmail.com.
UPDATED 8.03pm, Tuesday July 28: This article was amended to clarify Mr Long was one of three founder members of Kirkstall Community Garden, not the sole founder as previously inferred.