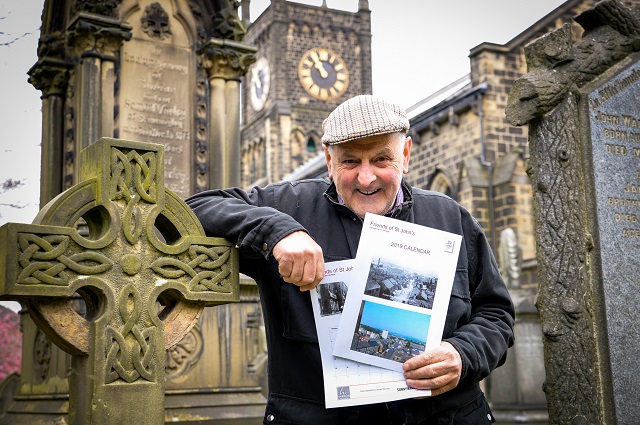 Property developer Harron Homes has donated £200 to the Friends of St John's Church group in Farsley towards producing their history calendar.
Friends of St John's is dedicated to the conservation of St John the Evangelist Church in Farsley. They host an array of activities to encourage donations for the conservation of the beautiful church, which gathers the local community and offers events and activities for people of all ages.
The donation helped fund the history calendar, which shows Farsley back in the day and has all the event and service dates pre-printed on the relevant days.
Friends of St John's secretary Malcolm Heist said:
"We would like to thank Harron Homes for this most generous gesture with the support for our history calendar, it is very much appreciated. The calendars show the history of our beautiful town and will help us raise funds for future conservation of our beloved church."
Katie Charlesworth, sales and marketing director at Harron Homes Yorkshire added:
"We recognise the work that social groups do for their communities and love to give back to those living in the area. As we have just two homes left available at the nearby development, we wanted to take this final chance to help the local community and the wonderful work they do.

"Friends of St. John's do an amazing job with the local church, hosting events, concerts and social get-togethers and we are proud to be supporting their history calendar initiative, which aims to showcase the town's history in an engaging and useful way."