Sunny Bank Mills will come alive with the hidden stories of Farsley and Pudsey at a special event – followed by a community open mic which will raise funds for Ukraine charities.
Farsley poet Matt Abbott has been exploring some of the area's hidden stories, part of a project supported by Leeds 2023, putting artists, communities and heritage organisations together to explore the history of Leeds.
Matt has delved into the Sunny Bank Mills and Pudsey Civic Society archives, held creative writing workshops at local schools, in the art gallery and online, and even popped into a pub or two to chat to the locals.
This sharing event is the culmination of the project where the community comes together to hear poems and writings inspired by his research and their contributions and own work.
The Sharing Stories event takes place on Sunday 10 April, 12pm-6pm at The Old Woollen at Sunny Bank Mills, and is followed by a community open mic, 4-6pm, hosted by poet Joe Williams.
Music, poetry, spoken word, stories, anything goes in your five-minute slot, providing it is family friendly. Just come along, put your name down on the list and show people what you've got!
Archive curator Rachel Moaby said:
"We are very excited to be part of the project, Hidden Stories. The archive here at Sunny Bank Mills has a wonderful wealth of objects telling the fascinating process of textile production, but it is the stories of the workers from our oral history collection that bring the objects and spaces alive.

"We are really looking forward to seeing how Matt's work develops and finding out even more about the stories of life and the people of Farsley and Pudsey."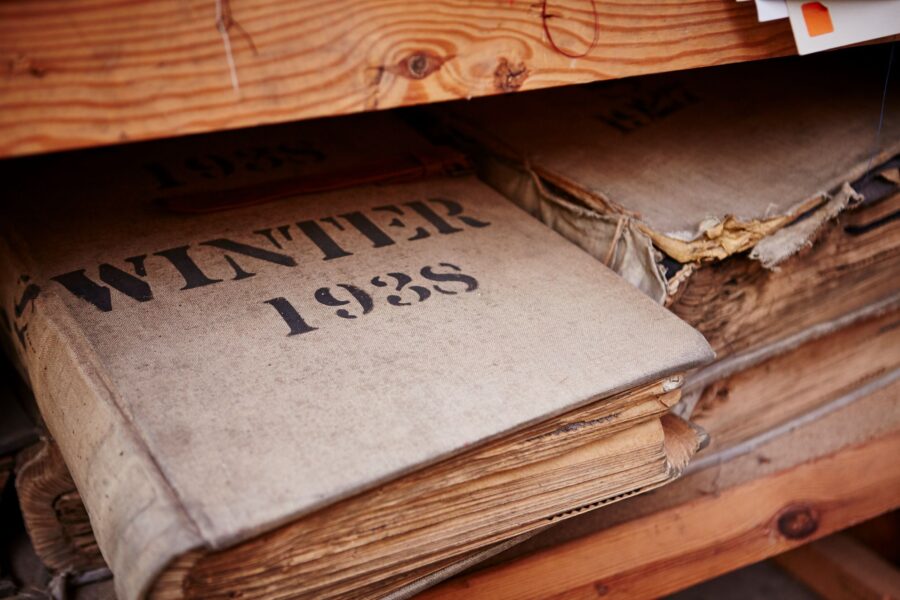 John Gaunt, joint MD of Sunny Bank Mills said:
"As a director of Sunny Bank Mills, I know a lot about the buildings and families who ran the mills but less about the folk who worked in them.

"The very great pleasure that I have had since starting the regeneration of Sunny Bank Mills in 2008 is hearing mill stories that were hidden but are now liberated by the passing of time. About the former menders, who giggle and happily tell me about the parties they had in the mill washrooms or of the mill mechanics who used to hide under the stairs to drink their tea.

"I have always said that it is people who will regenerate these mills in the future, just as they gave life to them in the past. Sunday's Sharing Stories event with Matt Abbott is another chance for us to hear and learn more about these stories. We're grateful for the support shown by Leeds 2023 to enable us to do this.

"We're also inviting the community to take part in our Open Mic which we hope will raise lots of money for the DEC and Leeds Together for Ukraine appeals, part of a citywide fundraising initiative."
The events form a family community day with activities for all. There will be tea, home-made cake and the bar will be open.
There is also an opportunity to get interactive with a map and storyboard, browse an exhibition of poems and objects or just soak up the atmosphere. This a free event with a 'pay as you feel' option going to the DEC and Leeds Together for Ukraine appeals.