By Katherine Turner
An almost impossible situation came to an emotional end after 18 hours when individuals and local businesses worked together to save a dog that was trapped in a pipe in woods at Pudsey on Saturday.
When owners Susan and Paul Millicent realised their much-loved dog Martha was stuck solid down a 20m deep culvert in Black Carr Woods, panic began to set in.
Paul said: "I realised that Martha was stuck and I was devastated. I was looking at where she was and dreaded looking at the pipe. I knew deep down she was in there. I had a sickening feeling in the pit of my stomach and I shed a tear.
"The fire brigade had turned up, people had come out to help but couldn't do anything. One minute there was no hope and the ups and downs were exhausting. When I came back on Sunday morning things didn't look to be going well and I didn't think we were going to get her back and all of a sudden I heard a shout of 'we've got her, we've got her!' and I felt such a relief.
"I can't think everyone enough, from Fez, Josh and Brad at Dr Drainage, the fact that people have helped like this – they deserve recognition, they are so unselfish."
As for Martha, a two-year-old English Bull Terrier, he added: "She is a bit shaken and nervous" but is expected to make a full recovery.
An appeal for help on social media saw Leeds-based business Dr Drainage become involved in the rescue operation alongside local residents, Yorkshire Water and the RSPCA.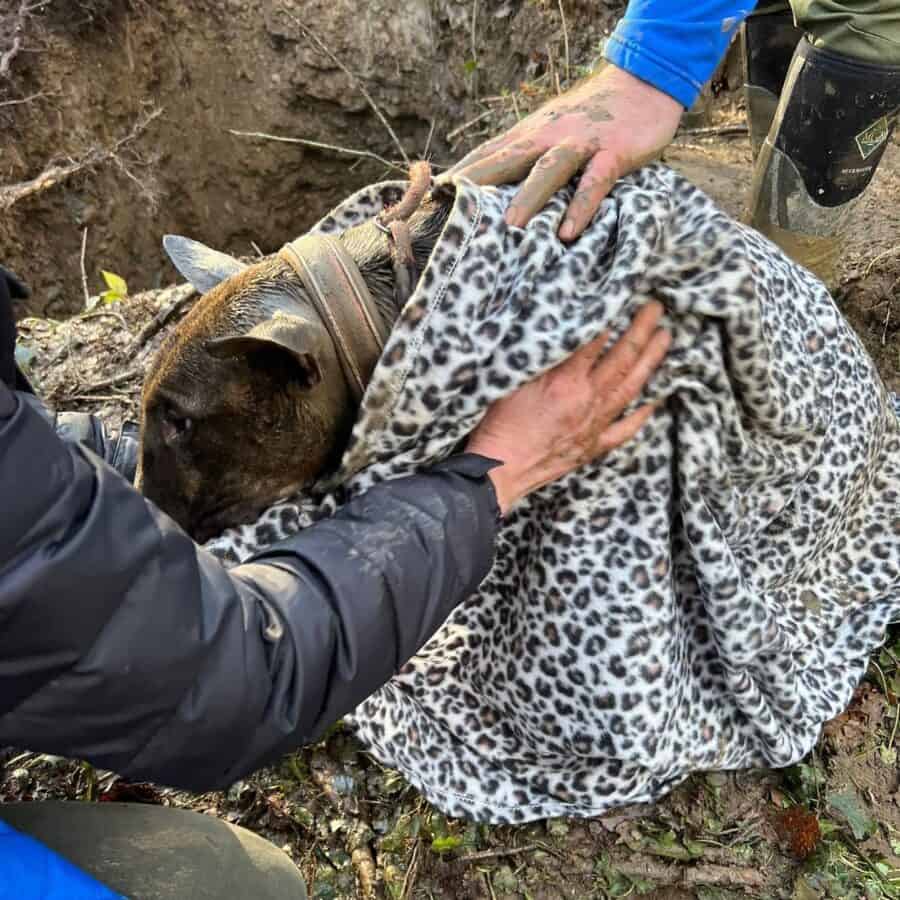 Managing director of Dr Drainage, Fez Mazhar headed over to join his team from a night out in Nottingham to help the unlucky pooch.
Specialist equipment was swiftly brought in with 110v lights, cameras, generators and diggers with the teams working through the night. Dr Drainage hired an excavator as soon as they heard of the unfolding drama.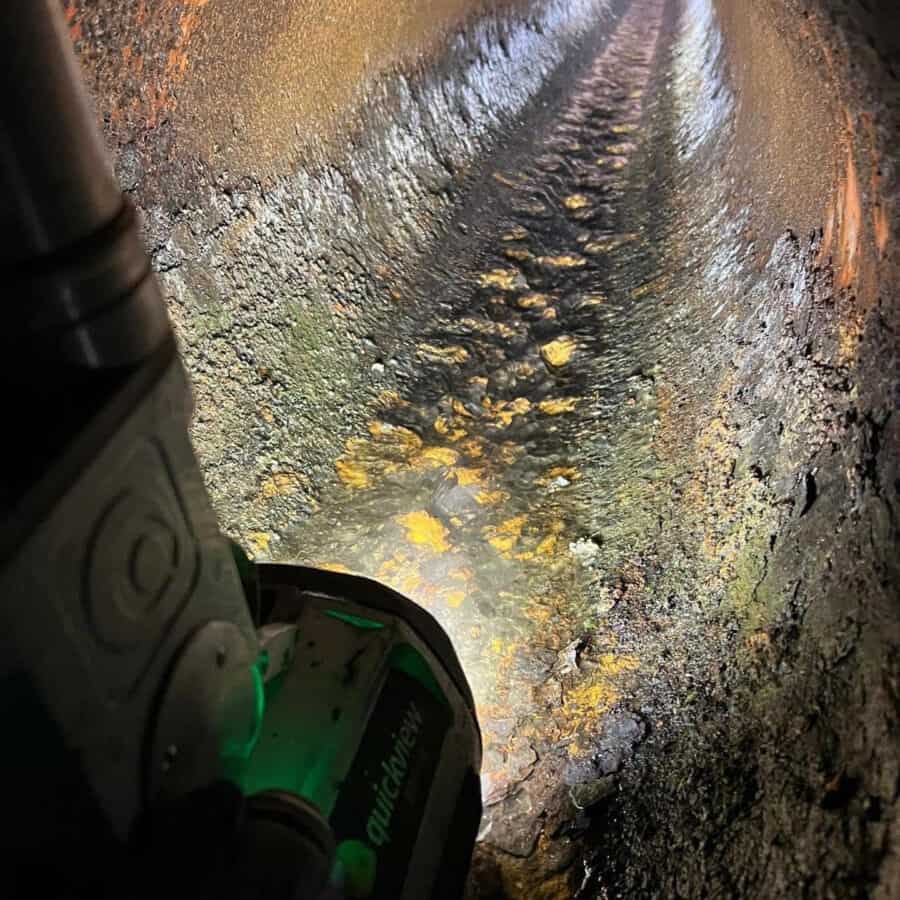 Fez Mazhar told West Leeds Dispatch: "We started at about 4pm on Saturday, we had to keep digging until we found the culvert pipe, which took until about 11 at night. The weather was getting worse, there were trees in our way and the ground was unstable but we just didn't give up.
"We cut a hole in the pipe but were still about 1.5 metres away from the dog. We used our specialist cameras and could see the dog and realised at about 2am that we were going to have to start digging fresh in a new area. At around 8am on Sunday morning we finally cut through the pipe and retrieved the dog."
Fez explained to WLD that the dog had been lost since 4.30pm on the Friday and that West Yorkshire Fire and Rescue had attended but had been unsuccessful in retrieving the dog.
"The pipe is big enough for a toddler to crawl up and it should have a grate and a headstone covering it," he said. "I have raised this with the local council as this is something we don't want to see happen again. It's a big issue that this pipe is exposed."
Fez wanted to thank everyone that was involved "All credit to Josh Longford and Brad, our new starter. They have really taken it upon themselves to crack on. There was James Hemingway from WCG Environmental. All three of them did themselves proud, they really did it.
"Josh deserves the respect for what he does, he always helps with the Wortley floods. He is really hands on and he loves helping people, we all do. Brad was also really brilliant, he was up and down the path which was half a mile each way bringing equipment."
Sponsored content