By John Baron
Yorkshire Water has apologised after a water leak at a busy Bramley junction was repaired some 28 days after being first reported – but a Bramley councillor has criticised the company for showing 'contempt for the community'.
Cllr Kevin Ritchie (Lab, Bramley & Stanningley) reported a leak at the junction of Newlay Lane and Leeds & Bradford Road on 20 December.
But it wasn't until 2 January that Yorkshire Water engineers came out to fix the leak which was spewing gallons of water out onto the road.
A secondary leak wasn't repaired at the time and water continued to flood out onto the road. On Tuesday morning it's understood a rider came off their scooter at the junction after water froze over a large area of the road, creating treacherous icy conditions for drivers and pedestrians.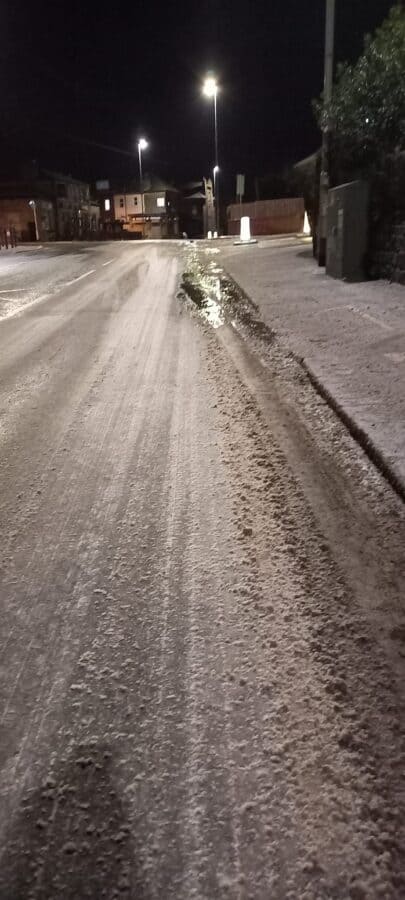 The repair was carried out by engineers last night.
But Cllr Ritchie, who had constantly lobbied Yorkshire Water on the issue, told WLD: "It's good that they've repaired it but it shouldn't have taken this long. Yorkshire Water have shown utter contempt for the community on an issue which has affected older people disproportionately."
He said people using the crossing at Newlay Lane had also been getting soaked by the spray on the road.
A spokesperson for Yorkshire Water said: "We apologise for the inconvenience caused in the area during the recent cold weather. The repair has been completed under an urgent permit. The excavation has been backfilled and we will be reinstating the road surface as soon as possible."