By John Baron
A £20 million 'levelling up' bid to improve five parks and rejuvenate Armley Town Street has been rejected by Government.
More than 100 projects across the country have been awarded share of £2.1 billion from Round 2 of the Government's flagship Levelling Up Fund to create jobs and boost the economy through infrastructure improvements.
But none of the six bids submitted by Leeds City Council in round two have been successful, although a £41m bid for bus improvements across West Yorkshire from the West Yorkshire Combined Authority was successful.
As previously reported, the Leeds West constituency bid was called 'Green, Healthy and Connected'. It proposed improvements to Armley, Bramley Falls, Kirkstall Abbey, Stanningley and Wortley's Western Flatts parks, alongside improvements to the walking and cycling routes that connect them.
The bid would have also delivered a revitalised Armley Town Street that prioritised public transport and pedestrians with new public realm improvements.
Leeds West MP's anger over 'chaos'
Rachel Reeves MP criticised the Government's decision. She said: "The government's Levelling Up Fund is in chaos.
"Not even 5% of the first round of funding has made it to communities who were promised 15 months ago, and in the second round places like Leeds West have been ignored entirely. After 13 years of Conservative rule, hardworking communities, including my constituents, are still paying a Tory premium.
"That's why Labour has set out plans for the biggest ever transfer of power out of Westminster, so local leaders can harness the skills and assets in their area to drive growth, and all people in all parts of Britain are given the backing to make a contribution."
Armley councillors react to Town Street snub
Green party and Labour councillors in Armley have spoken of their disappointment over the decision.
Cllr lou Cunningham (Green, Armley) said: "So much collaborative work went into this bid. I would like to thank the Armley community groups, council officers, the Inner West councillors and local MP for the sustained hard work to submit an outstanding application. I will continue to collaborate and seek the best outcomes and opportunities for Armley."
Armley Labour councillors Alice Smart and Jim McKenna said:"The Tory Government has left our community to fend for ourselves, whilst we are faced with rising energy costs and the cost of living crisis. We will carry on delivering for local residents and fight for vital government investment into Armley."
Other Leeds bids included transforming infrastructure in Holbeck, sustainable transport options in North East Leeds and North West Leeds, wildlife habitats in a connected corridor along the River Aire in Elmet and Rothwell and redevelopment of the existing Fearnville Leisure Centre into a wellbeing centre in Leeds East.
The phase two levelling up bids follow Morley securing £24m of government town centre regeneration money in March 2021 and Pudsey constituency being awarded £20m for outer ring road improvements between Horsforth roundabout and Dawsons Corner from phase one of the levelling up fund in October 2021.
Council leader's disappointment
Councillor James Lewis, Leader of Leeds City Council, criticised the latest decision. He said: "This is incredibly disappointing as we put enormous effort into high-quality, well-constructed bids with an imaginative approach to linking up existing funding and opportunities in a way that would benefit the whole of Leeds.
"The focus was on breathing new life into parks, transport infrastructure and local economies across the city's six parliamentary constituencies that have not yet received levelling up or towns deal funding.
"The benefits would not only have been felt in our most deprived communities, but also would have positively impacted economic growth, health and wellbeing and quality of living across all areas of the city.
"We will be seeking urgent feedback from ministers for the reason why they rejected all six bids. This comes after much-needed rail projects for Leeds were scrapped in 2021 under the Integrated Rail Plan. We will continue to strongly press the case for the proper funding that a city the size of Leeds with a population of 812,000 needs and deserves."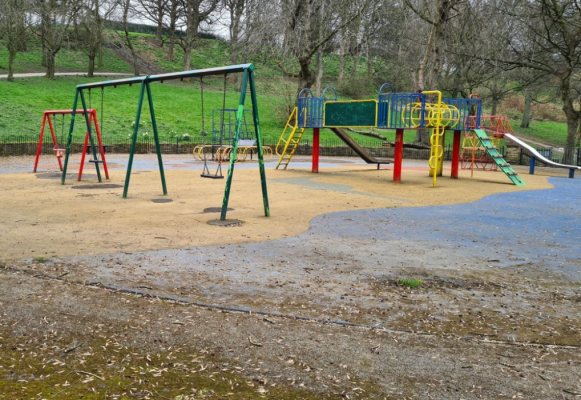 "Transformational funding' – Prime Minister Sunak
A total of 111 areas across the country have been awarded funding from the second of the government's flagship Levelling Up Fund, which the Government hopes will create new jobs, drive economic growth, help restore people's pride in the places where they live, and spread opportunity more equally.
Announcing the fund, Prime Minister Rishi Sunk said: "Through greater investment in local areas, we can grow the economy, create good jobs and spread opportunity everywhere.
"That's why we are backing more than 100 projects with new transformational funding to level up local communities across the United Kingdom.
"By reaching even more parts of the country than before, we will build a future of optimism and pride in people's lives and the places they call home."
Mr Sunak's Richmondshire constituency will receive £19m to transform Catterick Garrison town centre. Among the other projects is the Eden Project North in Morecambe, which receives £50m to transform the Lancashire town's seafront.
Cardiff's Crossrail pla has been allocated £50m and a new roll-on, roll-off ferry for Fair Isle in the Shetlands is to receive £27m.
Labour, however, argue projects in London, however, have received more investment than those in Yorkshire and the North East combined, and projects in the South East have been allocated almost twice as much as those in the North East.
Michael Gove, the levelling up secretary, denied favouritism for Conservative constituencies and said: "We are firing the starting gun on more than a hundred transformational projects in every corner of the UK that will revitalise communities that have historically been overlooked but are bursting with potential.
"This new funding will create jobs, drive economic growth, and help to restore local pride. We are delivering on the people's priorities, levelling up across the UK to ensure that no matter where you are from, you can go as far as your talents will take you."