Words: John Baron
A £20 million package for environmental improvements to the outer ring road between Horsforth and Pudsey have this afternoon been given the green light by Chancellor Rishi Sunak.
Mr Sunak made the announcement during today's Budget 2021 debate in the House of Commons. The scheme aims to tackle traffic congestion and improve the environment along the Ring Road and restore historic links between Farsley, Rodley and Calverley.
Plans – previously reported here and here by WLD – currently include:
Providing a safe pedestrian crossing across the ring road linking Calverley and Farsley – likely to be a bridge near Calverley Lane – but also linking the public rights of way that link parts of Farsley.
To create a walkable route along the Ring Road between Horsforth, Rodley and Dawson's Corner in Pudsey;
To improve the traffic flow at the Fink Hill Roundabout, Horsforth, to ease congestion and make the junction much safer for motorists and pedestrians;
To accommodate a ring road cycle route without reducing road capacity;
Planting more trees at Dawson's Corner, providing a wooded walkway on council-owned land.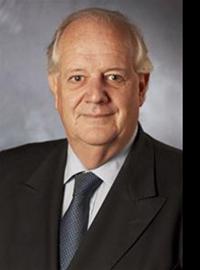 Councillor Andrew Carter, Calverley and Farsley Ward, said he was delighted that a £20 million funding package has been agreed, monies from which will allow a scheme to come to fruition to reduce traffic congestion around the Rodley and Horsforth roundabouts, and allow pedestrians to travel safely between Calverley and Farsley. Cllr Carter told WLD:
"The scheme that I put forward to the council, and our MP, Stuart Andrew, enthusiastically supported, was to try and achieve several objectives – to cure traffic congestion at Rodley and Horsforth roundabouts on the Ring Road, provide a safe walking route from Horsforth to Rodley, and Dawson's Corner, and the provision of a footbridge which will link Calverley and Farsley across the Ring Road at Calverley Lane.

"There will also be footway links to various Rights of Way, thereby allowing pedestrians to easily walk between the two villages, something which is currently attempted 'at your peril'.

"There is also provision for enhanced landscaping at Charity Farm, at the junction of the Ring Road and the A647, and a woodland walkway and a cycle way on some council owned land near the junction with Dawson's Corner. In addition there are plans for a segregated cycle way along the Ring Road, which doesn't reduce road capacity.

"As we draw up the final details for this scheme, we need to be aware that it will link into the already government funded re-modelling of Dawson's Corner roundabout, which is also at capacity at peak times. We must also try to ensure that we don't jeopardise any future plans in the distant future for other improvements.

"We now must make sure that the scheme is properly consulted upon and that it achieves its objectives.

"If you like, it is a case of "Back to the Future". In my youth we were all able to walk safely from Calverley to Farsley and enjoy the various walkways between the two villages. I hope we can achieve this again."
The money comes from the Government's Levelling Up fund.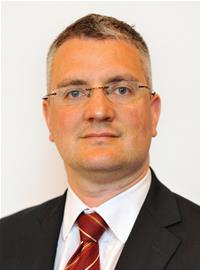 Council leader councillor James Lewis (Labour) said he was "disappointed" at chancellor's budget, claiming Rishi Sunak had missed an opportunity to make much-needed reforms to local government financing.
He also cited the Government's rejection of £20m 'levelling up' plans to open a wellbeing centre in east Leeds, and complained that no more light was shone on the mystery surrounding the government's long term aim for schemes such as HS2 and Northern Powerhouse Rail. Speaking about the Ring Road scheme, Cllr Lewis said:
"Clearly any investment in transport is welcome but, if levelling up is helping the most deprived communities, I am surprised that investing in Fearnville Sports Centre, which is in one of the most deprived parts of Leeds, is not an equal priority.

"On transport, we need certainty, not just on small schemes, but also on some of the big schemes – I had hoped to have seen that today."
Councillors on Leeds City Council's decision-making executive board approved the West Leeds bid back in June.
West Leeds Dispatch has also approached Leeds City Council for comment.
For an overview on Rishi Sunak's Autumn 2021 budget announcement, follow this link. Leeds West Labour MP Rachel Reeves, who is the shadow chancellor, took over Labour's budget response from leader Keir Starmer, who has been diagnosed with Covid-19.
She said never has a Chancellor asked British people to pay so much for so little – loading them with tax rises while wasting billions of pounds of taxpayer money. Read Labour's full Budget response here.