Two Farsley councillors have welcomed the news that powers to tackle alcohol-related anti-social behaviour in Farsley are set to be extended from November.
As revealed by WLD earlier this week, Leeds City Council has decided to extend a Public Spaces Protection Order (PSPO) in Farsley following concerns raised by residents and businesses regarding alcohol-related issues in the village.
This PSPO allows the authorities, including West Yorkshire Police, to target those drinking alcohol in public places.
Continued failure to comply with any requirements contained under the PSPO could result in enforcement action being taken, which could include a fine or action through the courts.
PSPOs have also been extended in Armley and Pudsey.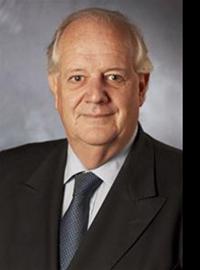 Councillor Andrew Carter (Conservative, Calverley and Farsley ward), said:
"Public Spaces Protection Orders finally give the authorities tangible powers to tackle antisocial behaviour such as outdoor problem drinking. This is a blight which spoils our beautiful open spaces, not just in Farsley but across the city, due to the actions of a small minority and there are now the means to deal with it.

"I am delighted that this has been extended and I hope it will give residents greater reassurance that loutish behaviour city-wide will not be tolerated."

Councillor Amanda Carter (Conservative, Calverley and Farsley ward), said:
"This is one more tool in the toolkit at the Council's disposal to tackle poor behaviour. All PSPO areas are clearly signposted and it is a very public way of demonstrating a no-nonsense approach to keeping the public safe. I hope residents welcome the extension of the space in Farsley and will continue to support it moving forward."