The fifth West Leeds Dispatch community news cafe saw a lively discussion on the future of Bramley Community Centre and the possible construction of a new Bramley community hub.
The cafe, which invites local residents and groups to chat with the The Dispatch over a cuppa at Bramley Costa, saw three people turn up (down a little on the last cafe's numbers).
Last week's public meeting on the future of Bramley Community Centre saw local councillors say its immediate future was secure, despite the centre losing the cash-strapped local council money. The move was welcomed by local residents enjoying a cuppa – as was the possibility of a community hub being build for Bramley to house a variety of services.
But there was some concern that if the Bramley Hub, which is in the very early stages of development, was similar to the Armley One Stop Centre, what would that mean for Bramley's lovely historic library building? After all, Armley's centre has the library at its heart …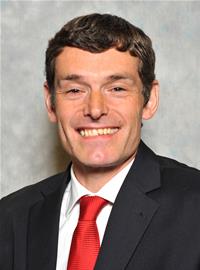 "It would be terrible if we lost the library – it's absolutely beautiful building," said one resident.
The Dispatch asked Bramley councillor Kevin Ritchie if he could allay residents' concerns about the Hough Lane building, which dates back to 1927. He said:
"The position is no decisions have been made as to which services could be co-located in a possible Bramley Hub at this early stage.

"However one issue which has been clearly made by all three Bramley Councillors and Rachel Reeves MP is that under no circumstances will they allow the beautiful and historic library building to be lost to the Bramley community.

"We are looking for ways of restoring the building to its former glory if we possibly can, although the financial climate does clearly make this a challenging ambition."
Last year, the Friends of Bramley Library group successfully campaigned to keep the library open on Thursdays.
We'll be holding more community news cafes in the future – keep your eyes peeled for more details!