Leeds West MP Rachel Reeves has backed calls to restrict the number of off licences selling alcohol in Armley Town Street.
She said it was 'important to act now' and follow communities like Headingley and Chapel Allerton in blocking future applications licenses to sell booze in the area.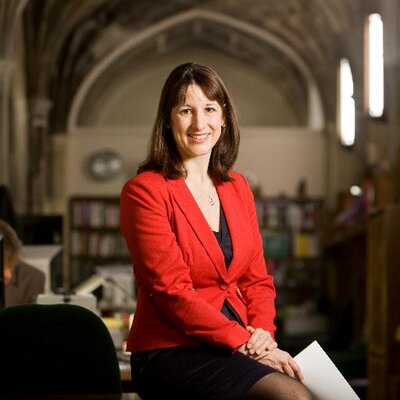 Ms Reeves' calls come after Leeds city councillors said it was 'appropriate' to consider implementing what's called a 'cumulative impact policy' for Armley Town Street. The policy would restrict the number of off licences and make it more difficult for new applicants to obtain a license to sell alcohol.
As previously reported, cheap alcohol was deemed one of the primary reasons why street drinking is so prevailant in Armley.
Members of the council's licensing committee last month asked planning officers to researching the evidence and design a cumulative impact policy for the area. The policy will be subject to a public consultation with Armley residents later this year.
Ms Reeves said:
"There is no doubt that the link between the high number of off-licenses in the Armley Town Street area selling strong alcohol at a cheap price, has been the main driving force for why problems due to street drinking has been a chronic problem for local residents.

"While efforts are made to ensure current licensees follow the law and police advice by not selling to under 18s and people who are clearly drunk, we must act now to ensure no more off-licenses open on Town Street in the foreseeable future."
A legally enforceable cumulative impact policy is set over a geographical area and ensures that council Licensing Committees deciding on applications have to consider the impact new premises and licenses will have on the rest of the area.
Ms Reeves added:
"Measures such as this in Armley Town Street would take into consideration the high levels of street drinking and anti-social behaviour recorded by public health and the police.

"Cumulative Impact Policies are already in place in Headingley and Chapel Allerton and they have been very successful.

"In the long-term, I am planning to make an amendment to the Licensing Act 2003 to make sure that communities have more of a say on applications in their area.

"I am hopeful that a Cumulative Impact Policy in Armley will make sure residents have a greater voice in local decisions that have a direct impact on their livelihoods, wellbeing and general experience of Town Street."
The policy forms part of a fightback to improve Town Street by residents, politicians and agencies including the council and the police.

The Dispatch reported last October on the rise of off-licences in LS12.
See below for our infographic on the facts and figures: