Opinion: by John Baron, editor
It seems such a long time ago. It was a balmy Saturday in June which first saw Bramley residents hold a friendly flashmob with a serious message: "We want our seating back!" 
The residents were making their point after 22 public benches were stripped from the centre by its new owners LCP Properties two weeks earlier, sparking widespread concern in the community.
Little did the campaigners know that some six months later they'd still be plugging away, holding their final protest of the year before taking a well-earned festive break by singing Christmas carols in the December cold.
The A Place to Sit group, backed by a petition comfortably into four figures, are running a friendly but passionate campaign to get the benches reinstated.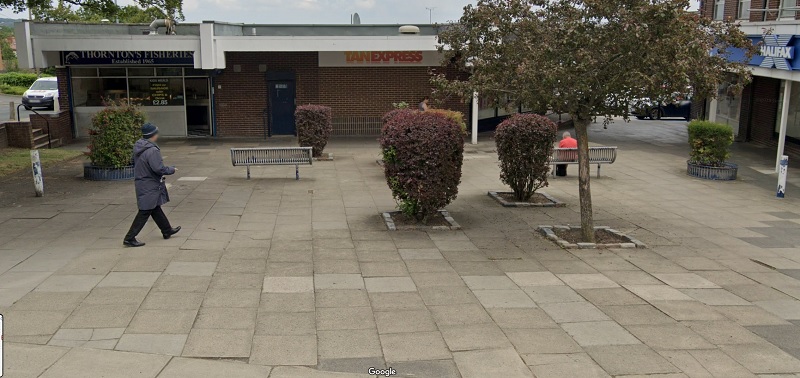 What LCP say
LCP, who earlier this year bought the shopping centre for £10 million on behalf of Sheet Anchor Investments, reinstated eight benches following the initial protests but have remained steadfast in their refusal to restore the remainder.
They argue the benches had been removed because they were causing an obstruction on the pathways and say their removal had been recommended by a qualified surveyor. They added: "Since we took over the management of Bramley Shopping Centre earlier this year, we have focused our efforts on how we can improve the public realm to make it a modern and attractive community-led shopping facility.
"When we removed the benches, we said from the outset we were looking at what would best suit the needs of the centre and [our surveyor] conducted on-site surveys to see where benches would be best located to ensure health and safety needs are met.
"We have spent the past few months monitoring the situation, as well as meeting with tenants and local councillors. Now this phase has concluded, we have agreed the best locations for eight benches. In addition, we have given our tenants the option to extend their premises by applying for a licence for outside seating. We understand this is being considered by a small number."
Campaigners have continued their protests, backed by local politicians, calling for the reinstatement of all the removed benches, arguing they are vital for older and vulnerable people.
So, what are the latest developments?
Leeds City Council planning enforcement officers had originally written to the new owners of Bramley Shopping Centre in September, advising them to reinstate the removed benches.
According to the council, the controversial removal of the benches was unauthorised and may have breached a planning application dating back six years.
On Wednesday, 22 December Leeds City Council's planning department served a Breach of Condition Notice upon LCP for failure to reinstate the benches.
The notice requires 13 benches – the number of benches that are shown on the approved planning application – to be reinstated within 56 days of the date of the notice. LCP need to have complied with the notice by Tuesday, 15 February 2022.
Planners say there is no right of appeal against the notice, so if they don't comply with the requirements of the notice they will leave themselves at risk of prosecution.
The developments have been welcomed by councillors Kevin Ritchie, Jools Heselwood, Caroline Gruen and Leeds West MP Rachel Reeves. In a statement, they said:
"We urge the shopping centre owners to bring this matter to a close and quickly comply with the notice by restoring the benches.

"The people of Bramley have made it abundantly clear the benches are necessary to enable all members of the community to access the centre in comfort, for rest and socialising when using the shopping centre.

"Thank you to the A Place to Sit campaigners, the Children of St Peter's Primary [who collected names for their own petition] and the wider community for their steadfast support and determination during the long campaign to return our benches."
It's understood Rachel Reeves is also looking to organise a meeting with LCP early in the New Year.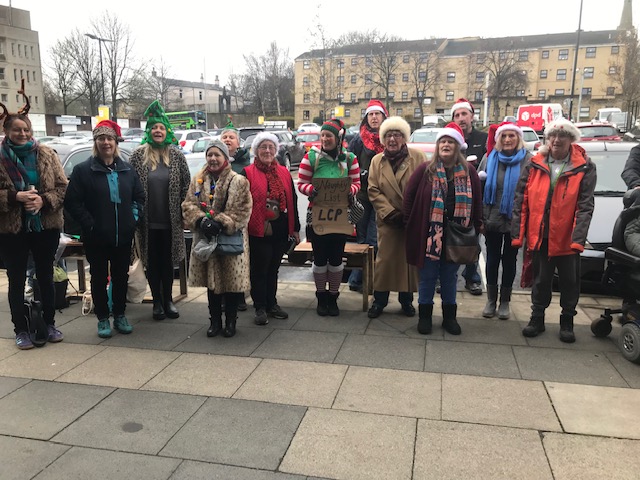 WLD backs calls
West Leeds Dispatch always prides itself on reporting on local issues in a balanced and impartial manner, and we will continue to do so.
It's been very rare for us to take a stance on an issue in the six and a half years we've been running – we believe people have a right to make their own minds up about issues which affect them.
And as editor it would be churlish of me not to welcome LCP's pledges for long-term investment in the popular centre. But I have to say it's time the sorry saga with the benches was brought to an end.
It's time LCP fully understood that having a community so invested in its facilities is a positive thing – even if they don't always agree with you.
It comes with a responsibility to listen and work alongside a community that supports the centre's tenants, not against it.
There's no better time for LCP to make a New Year's resolution and bring an end to this saga by listening to the community.
It's time to show a little humility and reinstate the benches please.