Shoppers and councillors have reacted with dismay that all public seating has been removed from Bramley Shopping Centre
The centre was bought by investors London Cambridge Properties (LCP) for £10 million earlier this year and the company says seating was removed as it was causing an obstruction on the pathways.
But shoppers have expressed concerns after at least 15 seats were removed yesterday by workmen. Pensioner Bridie Sheehan, told WLD:
"I'm disgusted. I rely on those seats to rest when I go shopping. What an inconsiderate thing to do to just take them all away. They could have kept some of them."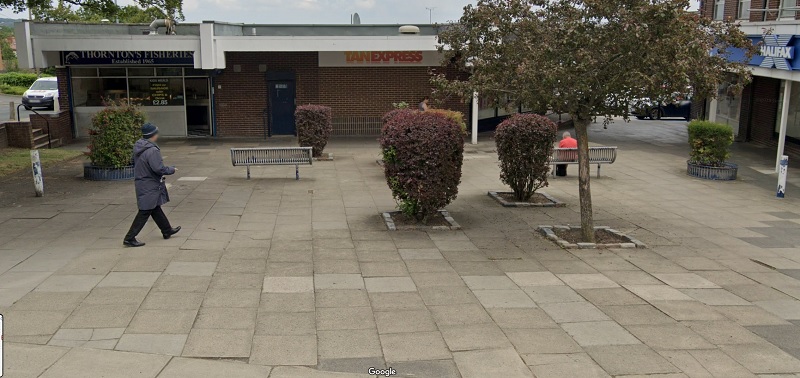 Dozens of shoppers have taken to social media to vent their dismay. One said on Facebook:
"I know a lot of people in the community that love going to centre just to get out and meet their friends, a lot with disabilities or elderly. The seating is so needed. How bad is that of them – will lose a lot of custom? They Should look after the people who use the centre."
Another posted:
"I've been raging about this all day. I'm bad on my legs and rely on those seats to rest when shopping or even just passing through. My mother also needs them when she is shopping at Tesco as she has a terminal condition.

"So many people local to Bramley are elderly and/or disabled and need those seats."
And another added:
"It's a community hub, to sit chat and socialise. Meeting people doing the shopping, having a coffee, waiting for a queue to reduce at the post office and a lot more."
Bramley & Stanningley councillors Kevin Ritchie, Caroline Gruen and Jools Heselwood are also taking up the case after receiving complaints. They said in a statement issued to WLD that they were disappointed the centre's new owners had taken the decision and added:
"With the assistance of the office of Rachel Reeves MP we contacted the new owners of the shopping centre to express our and the community's concerns about this. We sought to establish the rationale behind these removals and plans to replace them, pointing out our view public seating is a valued resource, particularly for older customers.

"Follow-up correspondence has made clear our opposition to this and we are seeking an urgent meeting to discuss finding a solution and establishing a good working relationship going forwards, as we had with the previous owners.

"The site is of great importance and a valued asset in our community."
The councillors have also been informed that in July LCP will reduce the free parking on site from two hours 30 minutes to two hours.
A spokesman for LCP, which manages Bramley Shopping Centre, said the decision was taken in shoppers' best interests and added:
"The benches were removed because they were causing an obstruction on the common area pathways.

"Any decisions made are done so with the best interests of our tenants and shoppers and we will consider if new outdoor seating arrangements can be made once we've had chance to assess the impact of the change.

"However, there is external seating outside Costa Coffee and retailers can request the same by applying to the landlord for its consideration." 
LCP bought Bramley Shopping Centre on behalf of Sheet Anchor Investments, one of the LCP Group of managed companies. They have acquired £80m of shopping centres in recent months, including Trafford, Daventry, Sheffield and Kent.
LCP's purchase of Bramley was first mentioned in press releases regarding the purchase of other UK centres in May.