Paul Abraham, sponsor for Bramley Buffaloes, gave a talk on the history of Bramley Rugby League Club at the Saturday Gentlemen's Club, writes Josie Armitage.
Paul spoke for over 30 minutes on the long history of Bramley Rugby League club to an audience of 30 men from the Bramley Elderly Action group at the Saturday Gentlemen's Club.  He was accompanied by other sponsors from Bramley Buffaloes.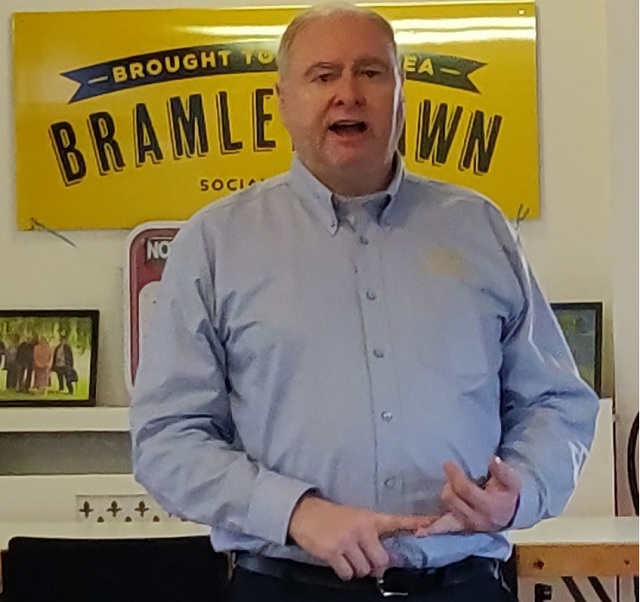 His talk covered the following key points:
Bramley Rugby League club was formed in the Conservative Club above Listers Butchers shop in 1879 by the Rev Cope
The decision to leave Rugby Union and join the Northern Rugby Union (later became Rugby League) in 1896
The first ever transfer fee when James Lomas left Bramley for Salford for £100 in 1901
How Bramley were an important part in setting Rugby League up in France
The winning of their first ever trophy in 94 years when they won the BBC 2 Floodlit Trophy in 1973
The formation of the Bramley Buffaloes
Other historical snippets on the struggles to survive through its long history.
Paul concluded his talk with the stirring message that: Despite having to quit playing this year the future is looking very positive for the club. Bramley Buffaloes WILL BE BACK in 2020!
The group, based at Bramley Lawn, were treated to a fish and chip lunch as well as the sports talk. One audience member said:
"Well what can I say. What a cracking day that was. Fish & chip lunch followed by our lovely guests from the Bramley Buffaloes. All in a day at Saturday's Gentlemen's club. Happy days."