The traditional art of weaving has returned to the iconic Sunny Bank Mills in Farsley.
Sunny Bank is one of the last remaining family-owned mills in Yorkshire and Yorkshire Television's Emmerdale and Heartbeat were filmed there.
It has been in the Gaunt family for almost two centuries and current co-owner William Gaunt, a passionate weaver, has now launched a series of weaving classes on site.
The first class starts on Saturday 5 September and will be held in the Twisting Gallery Studios at the mill. They will be taken by fully qualified teacher and weaver Agnis Smallwood.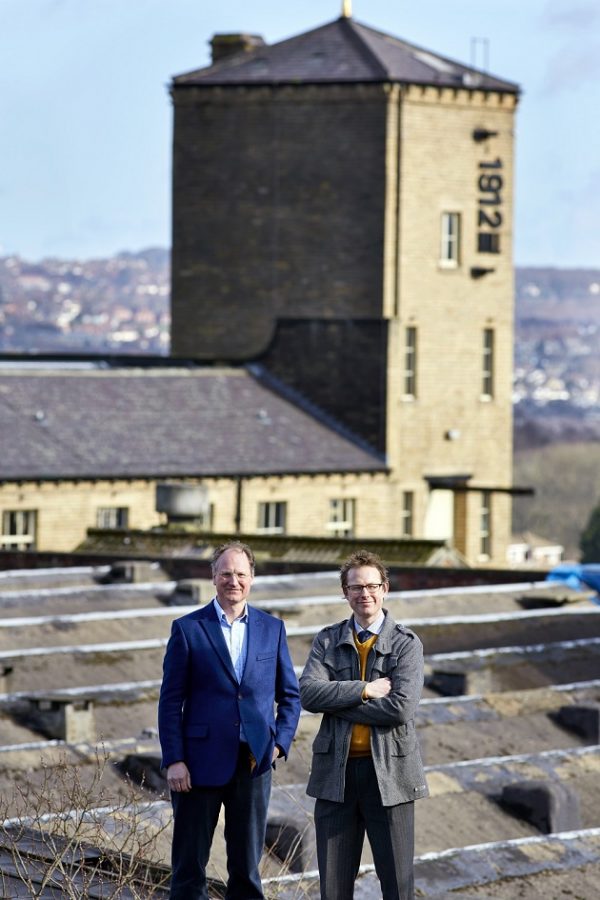 William, who studied textiles at Leeds University in the 1980s, said:
"Bringing weaving back to Sunny Bank Mills, and organising these classes, has been a tremendous labour of love. Our family have been weaving wool cloth for generations. So when we sadly sold our family textile business in 2008, I thought it was the end of my weaving career and the end of the family's connection with the craft of weaving.

"The Gaunt family came across from Ghent in the 12th century with the Flemish weavers. So, with at least 800 years of weaving in our blood, there was a strong urge to keep alive the tradition and retain that long relationship we had with the loom. But how?

"The key was to find the handlooms on which I had been taught at university and which, thanks to new textile teaching practices, had been discarded. After a ten-year search, I eventually discovered them at Fabworks in Dewsbury, an amazing independent fabric store.

"The parts were all muddled up, covered in dust, legs had been sawn off the frames and the looms cords were all cut. In fact, it was impossible to see if the looms were complete or not. However, I was determined to save these looms, which are 100 years old, and bring them back to life."
The inaugural class, Weaving In A Day, is a one-day course from 10:00am – 4:00pm and will teach the traditional art of weaving on a hand loom.
A series of classes will follow throughout the autumn and winter, including a five-week beginners' course on weaving, starting on Friday September 25, and a chance to weave your very own mini Christmas stocking on a traditional handloom on November 21.
Mr Gaunt has restored eight of the 10 looms he discovered at Fabworks and has lovingly restored them to their former glory.
"It was so satisfying to see the looms once again brought back into working order and being used for the purpose that they were first intended and to see the delight on the faces of the weavers, as they started to create their own cloth for the first time.
"The skills of weaving will not now be lost in this famous wool village of Farsley and it is with great pride that the next generation of weavers will absorb this ancient craft," he explained.
Under the ownership and management of William Gaunt and his cousin John, the award-winning Sunny Bank Mills complex has been transformed into a modern 21st century employment, retail and artistic community, creating more than 350 jobs and providing a stimulating base for over 70 companies.
For more details about the specific courses, visit www.sunnybankmills.co.uk.