Bosses at a swingers club and gay sauna in Armley have refused to alter proposals for longer opening hours – sparking a potential confrontation with concerned councillors.
As reported last month, Steam Complex sauna and Pandora's swingers club are both based at unit 2 in Ledgard Way and bosses had been asked by councillors on the south and west plans panel to rethink plans to extend their opening hours.
They had applied for retrospective permission to extend their hours from 10am through to the early hours of the morning.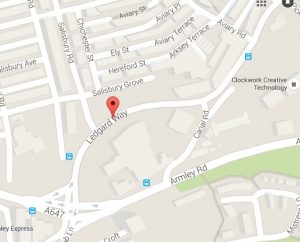 They currently have permission to open from 7pm until midnight Monday to Thursdays and on Sundays, and from 7pm to 2am on Friday and Saturdays.
But bosses say they can't comply with councillors' requests to open later during the day.
A planning officer's report to be considered by councillors next Thursday says Steam Complex needed earlier opening hours for it to remain financially viable and that bosses are refusing to alter their proposed opening times. The report adds:
"..,Two separate businesses will operate from the one site, and due to the different business models employed the two businesses cannot operate side by side. Consequently one business will operate from 10 till 7pm, after which the other business takes over and operates until the latest closing time. Due to the need to incorporate both businesses under the one roof the hours cannot be reduced further from those requested as it would in effect make the earlier business unviable."
Four letters of objection were received from local residents, all three ward councillors and Leeds West MP Rachel Reeves. Their objections includes parking issues, road safety and concerns the swingers club was in an unsuitable position off Ledgard Way, across the road from a residential area.
But the planners' report again recommends the plans be approved and concludes:
"… officers remain of the view that the proposed hours of operation would not have an unduly adverse impact on residential amenity, parking requirements, highway safety or the character and appearance of the immediate or wider area. The premises sits within a commercial setting and all activities would by their nature be restricted to within the building, other than the smoking shelter."
Bosses at Pandora have offered to remove their name from a large sign on the building, and simply replace it with the words 'unit 2' following concerns raised by councillors last month.
Gay sauna Steam Complex, which operated in nearby Ayres Avenue, was destroyed by fire in November 2016 and reopened at the Pandora venue last November.
The south and west plans panel meets next Thursday at Leeds Civic Hall from 1pm.