By Katherine Turner
Newly launched 'Yum' is Armley Action Team's food project, based at Unit 9, Gelder Road, behind the Royal Pub on Armley Town Street.
Yum has just started up and is offering emergency food parcels for people living in Armley and who are referred by people involved in community projects or workers supporting local people.
Fran Graham, from Armley Action Team, explained: "If this is you, e-mail armleyactionteam@gmail.com asking for an emergency fresh pack (contains bread, spread, cheese, milk and eggs – plus any dry or household items we have spare) and we can arrange a time for you to collect.
"We can make up fresh packs to collect Monday, Wednesday, Friday from 2pm until 4pm and Saturday from 10am until 12pm."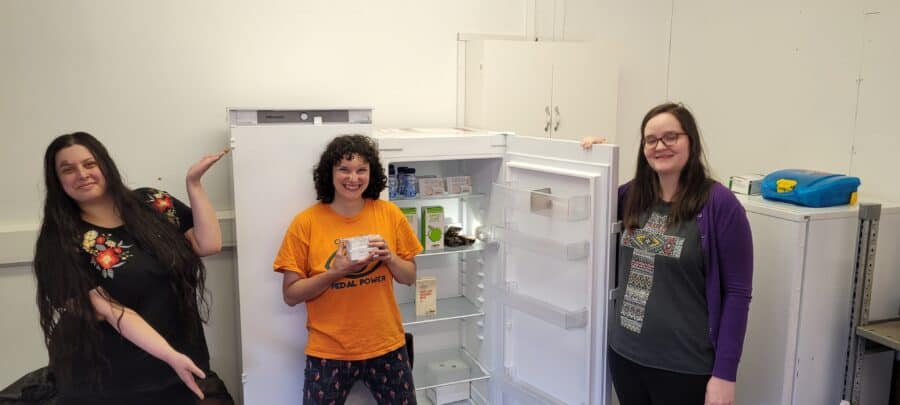 Yum also runs a community fridge run in partnership with Climate Action Armley. 
Fran told WLD what a community fridge is: "It's a fridge that is dedicated to surplus perishable food – donated by people for anyone to take for free. You can give to it, take from it, or both.
"It's a space for those fresh items that need to get used up, that you might have too much of, or you might not get to use in time before going away. It's a way to share food that would otherwise go to waste."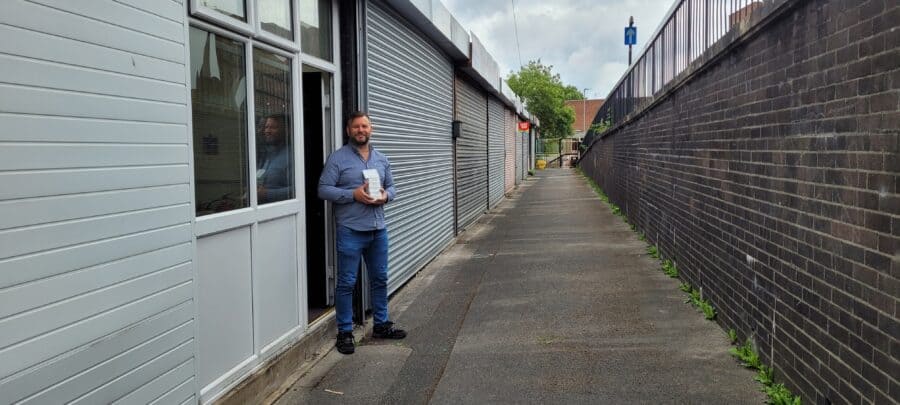 Yum's Community Fridge is open Monday, Wednesday, Friday from 2pm until 4pm and Saturday from 10am until 12pm. Anyone can use the community fridge, and they encourage everyone to use it and to share food, not bin it.  
Yum is looking for volunteers to help spread the word and to keep the fridge and emergency food stocked up. Drivers or cyclists who might collect surplus food are a priority. They are also looking for donations of household products, nappies, formula, hygiene products, cooking oil and bags of sugar.
Soon to be announced, Yum will be opening a community food pantry where people can save money on a weekly shop. More on this to come.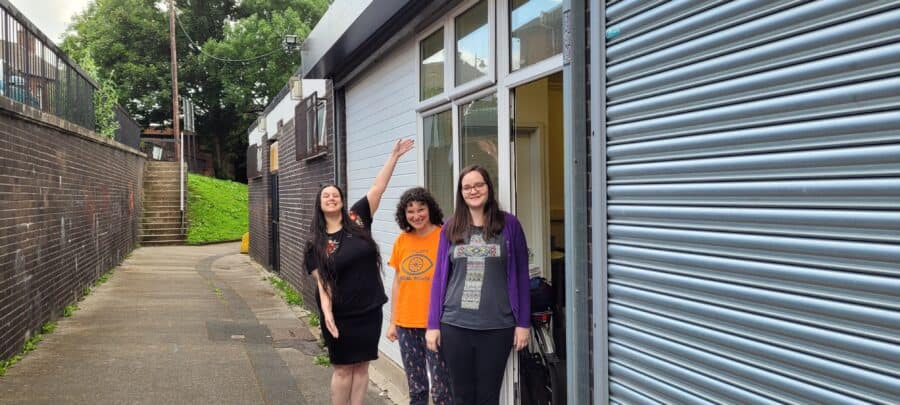 More information
Address: Yum, Unit 9 Gelder Road, Leeds, LS12 3JF (between Armley Action Team's office and Bundles).
For more information, contact their Facebook page or e-mail armleyactionteam@gmail.com.