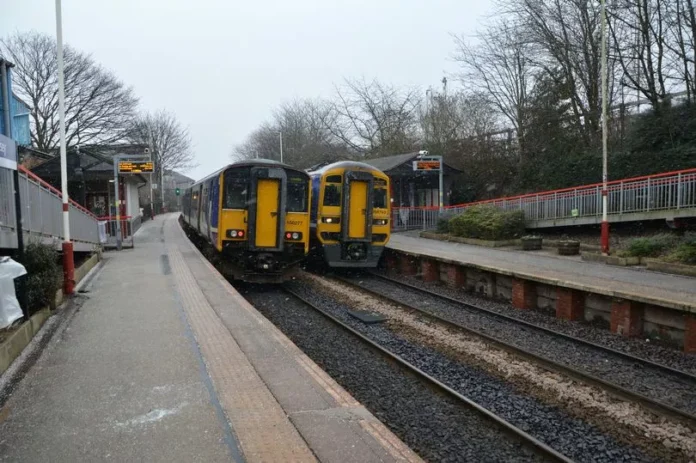 By David Spereall, local democracy reporter
Plans to shut ticket offices at rail stations – including New Pudsey and Horsforth – have been criticised by West Yorkshire councillors, who've branded them "appalling" and "inhuman".
Only three West Yorkshire stations – Leeds, Bradford Interchange and Huddersfield – will retain their ticket offices under proposals announced on Wednesday. At least 16 others, including Halifax and Wakefield Westgate, are at risk of permanent closure.
Train companies and the Department of Transport insist the nationwide move will "modernise" the railways and will affect only 12 per cent of passengers who still buy their tickets from kiosks.
But there was angry condemnation of the plans a West Yorkshire Combined Authority (WYCA) transport committee meeting on Friday.
Councillors across the region say the idea discriminates against elderly and disabled passengers, reduce cheaper ticket options and poses a safety risk to female passengers at unmanned stations.
Matthew McLaughlin, a Labour councillor in Kirklees said: "Not only is it outrageous, but it's typical of the government to just see people as numbers.
"They haven't measured, because they can't be bothered to measure, the safety aspect of this. How many crimes and assaults didn't happen because there were staff there?
"When a train's delayed or cancelled, passengers go to the person in uniform to find out what's going on.
"It's a totally inhuman way of looking at the system."
The Rail Delivery Group, which represents operators, insists ticket office staff will be redeployed to concourses and platforms and will remain available to help passengers.
But staff union the RMT has warned the plans could lead to job cuts, while transport minister Huw Merriman admitted on Thursday that that was a possibility for workers who "don't wish to make that transition."
Leeds Labour councillor Oliver Edwards said: "I think if you lose those people and you lose their knowledge then you're not going to get that back.
"I just think it's an appalling proposal from the government."
A consultation over the closures is due to end on July 26, though Transport for the North are among those calling for the deadline to be extended.
Concerns have also been raised about the complexity of navigating ticket machines at stations and the likelihood of waiting rooms being open for less time.
Calderdale councillor Scott Patient said the potential closures told a "story of a less inclusive society".
He added: "In Hebden Bridge yesterday, a passenger was telling they're going to feel digitally excluded by this.
"The face-to-face contact with staff is the only way she can buy a ticket. She doesn't have a smartphone and she's scared to use a computer, even though she's tried in the past.
"Halifax, the main town in Calderdale, is going to have no-one there (at the station).
"When we're talking about an inclusive society, we're really missing a trick here."
Leeds Labour councillor Annie Maloney said the closures would impact on the safety of women and girls.
"If you're getting a train at 7am and there's no-one there it's quite scary," she told the meeting.
"Perceived risk is a big thing. Having someone in uniform there changes the vibe of the place."
West Yorkshire stations at risk of losing their ticket office include:
Bingley
Bradford Forster Square
Ilkley
Menston
Shipley
Keighley
Halifax
Hebden Bridge
Todmorden
Dewsbury
Cross Gates
Garforth
Guiseley
Horsforth
Wakefield Westgate
New Pudsey