By John Baron
Councillors and bus users in West Leeds have reacted with anger and concern after cuts to the area's bus services were confirmed by operators First West Yorkshire.
As revealed by WLD on Sunday, the number 9 Horsforth to White Rose Centre service, which goes through Farsley, Rodley, Pudsey, Farnley and parts of Wortley, will be axed.
A petition against the loss of the number 9 – along with the 87 St James' Hospital-Holbeck-Armley-Bramley service – has been launched by Pudsey Labour Party and can be signed here.
Pudsey councillor Simon Seary (Cons) is also encouraging bus users to register their concerns for him to take up with FirstBus.
A journey 9S, to cover an early morning service used by students to Elliott Hudson College, will be introduced by First.
There will also be new timetable on the X11 Leeds – Pudsey – Bradford route with some early and late journeys being cut completely, and an hourly service introduced on the number 14 service between Pudsey and Leeds.
WLD readers have already reacted with anger and concern to the cuts and there are also growing concerns over the decision to change the 508 Halifax to Leeds service, which will be rerouted to operate along the ring road and Stanningley Bypass so miss out Farsley, Rodley and Bramley.
In a letter to West Yorkshire Combined Authority, Cllr Andrew Carter (Cons, Calverley & Farsley) said: "I would like to strongly object to the decision that has been taken that the 508 bus service will no longer serve Farsley. I am writing on behalf of my constituents in Farsley, a number of whom have already contacted me about this decision.
"We are constantly lectured about the need to use public transport, and yet services are being withdrawn.
"To make matters worse, patients who currently attend the Sunfield Surgery in Stanningley are being transferred to the Hillfoot Surgery on Owlcotes Road, Pudsey from 1 April. Losing this bus service will make this transfer even more difficult. It needs an urgent approach to the bus company."
Cllr Peter Carlilll (Lab, Calverley & Farsley) pledged to work with the Combined Authority to discuss these routes with other operators to see if more of these services can be returned – especially the number 9 route which is key for many journeys that aren't possible via other buses.
He added: "This is yet again another reduction in the bus service our residents deserve, which has continued to decline for decades. It provides further evidence that the bus system in this country is broken and in need of reform, and I am therefore continuing to work alongside the mayor towards bringing buses back under public control, as well as campaigning for long-term sustainable Government funding for bus to halt this decline."
Cllr Carlill urged people to contact him with specific concerns at peter.carlill@leeds.gov.uk.
First: "demand has changed"
First West Yorkshire say passenger numbers remain lower than pre-pandemic levels and although many services are showing good growth, a very small number haven't shown signs of attracting sufficient users to cover their costs. 
Kayleigh Ingham, commercial director of First West Yorkshire, said: "We have worked closely with the Combined Authority to maintain connectivity where possible. Unfortunately some of these journeys are no longer viable given low levels of utilisation and increased operating costs, whilst WYCA has chosen to revise or withdraw some of these expired contracts for the same reasons.
"We appreciate that some amendments will be disappointing for customers affected. First West Yorkshire has carefully reviewed these, together with WYCA, in order to limit changes.
"This action is necessary now to ensure we build a sustainable network into the future and that we balance customer demand with available resources, where there is a clear need for additional capacity.
"It would not be prudent for any organisation, private or public, to continue to operate the same services knowing that the demand across the bus network has changed."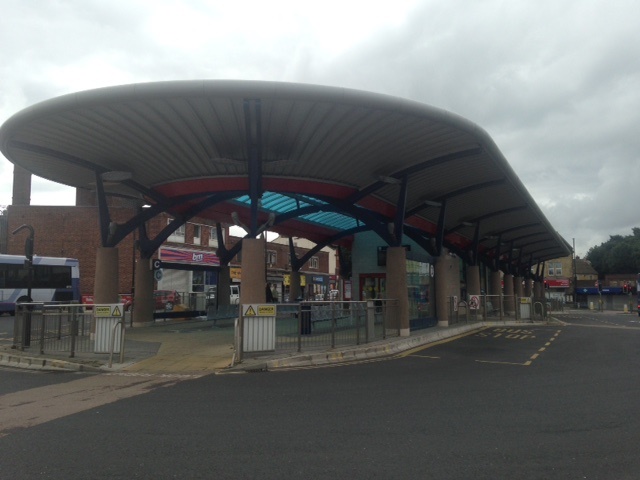 The changes
Services which will be withdrawn:
9 – White Rose Centre-Pudsey-Farsley-Horsforth
9A – Seacroft-Colton-Swillington-Rothwell-Middleton-White Rose Centre-Pudsey-Farsley-Horsforth
47 – Leeds-Hunslet-Middleton-Morley-White Rose Centre
48 – Wigton Moor-Moortown-Chapeltown-Leeds-Hunslet-Middleton-Morley-White Rose Centre
64 – Leeds-Cross Gates-Barwick-in-Elmet-Aberford
87 – St James' Hospital-East End Park-Hunslet-Holbeck-Armley-Bramley
Services which will have their frequency cut:
14 – Pudsey-Armley-Leeds-Logic Business Park
X11 – Leeds-Armley-Pudsey
508 – Halifax-Shelf-Thornbury-Leeds
181 – Huddersfield-Cowlersley-Slaithwaite-Wilberlee
183 – Huddersfield-Cowlersley-Slaithwaite-Wilberlee-Marsden
184 – Huddersfield-Cowlersley-Slaithwaite-Wilberlee-Marsden-Lees-Oldham
185 – Huddersfield-Cowlersley-Slaithwaite-Wilberlee-Marsden
Full details of all changes in Leeds can be found here.
Sponsored content